Sometimes you do things because they're just a good idea. As mentioned previously in this newsletter, both last week and also two years back when the idea was first proposed (but shelved thanks to the pandemic), an Iowa corn field was bulldozed to build a baseball stadium and stage a real-world FIELD OF DREAMS game.
If you don't know the movie, FIELD OF DREAMS was a Kevin Costner film about an Iowa farmer who starts hearing voices telling him things like "If you build it, they will come". Despite common sense and the advice of neighboring farmers, he bulldozes his crops for the year and builds a DIY baseball stadium. The film ends with the farmer and his family watching the ghosts of long-dead baseball legends playing on his field (that's not really how it ends - I'm avoiding the very emotional spoiler).
The movie is beloved. With good reason. So, for no reason beyond it just being a great idea, a Major League Baseball game was played between the White Sox and the Yankees in Iowa. Keep in mind - Iowa has never been home to an MLB game before.
Here's footage of the very well-executed opening of the TV event, evoking the movie:
You might be curious as to whether this is the actual cornfield from the movie. It isn't. That's nearby, but wasn't actually big enough to stage this event. But the farm is a tourist spot for films of the fans.
You may also be curious to know what happened after this game was played. Well - viewership of FIELD OF DREAMS skyrocketed. Sales of the Blu-ray increased 60,800%. It was also selling well digitally at the top of Amazon's charts.
---
Nichelle Nichols facing conservatorship battle
No, Brittney Spears isn't the only celebrity adult woman living under a questionable conservatorship battle. Beloved 88 year-old STAR TREK actor Nichelle Nichols is in the spotlight today.
In one corner you have her son, Kyle Johnson - her conservator. He argues that Nicholls dementia has made her easy to exploit. He has been running her affairs since 2018 and has since moved her from her LA home to live with him and his wife in New Mexico. And then there is her former manager Gilbert Bell and her friend Angelique Fawcette.
Bell began working with Nichols in 2009 at a time where the Star Trek actor's convention appearances had dried up and Nichols was struggling financially. Or so says Bell. He's clearly a high flyer, having been living in her guesthouse for free in 2010. Two years later he began paying rent - $300 a month.
With Bell running her bookings, Nichols went from 1-2 conventions per year to at least three per month. These appearances could net Nichols $10,000 to $15,000 for a small convention and $40,000 to $50,000 at major conventions.
Johnson disputes the amount of money Bell claimed he was making for Nichols - claiming his accounting records are: "extremely deficient."
---
TeeVee Snacks
---
New series from THE OA creators
Brit Marling and Zal Batmangli have a new series in the works for FX - a detective show called THE RETREAT. Both writers will also direct. And expect Marling to also play a role on-screen.
The premise:
Detective Darby Hart and 11 other guests are invited by a reclusive billionaire to participate in a retreat at a remote and dazzling location. When one of the guests is found dead, Darby must fight to prove it was murder against a tide of competing interests and before the killer takes another life.
Binge sets its first original series
Australian streaming service Binge has announced its first original scripted series. LOVE ME will star Hugo Weaving. The series is a story about 'modern love experienced by different family members at three distinct times of life'.
Emma Freeman directs with a writing team including lead writer Alison Bell, and Leon Ford, Adele Vuko, and Blake Ayshford.
The series is based on 2019 Scandi series ÄLSKA MIG, created by Josephine Bornebusch. Production is now underway throughout Melbourne and regional Victoria.
---
Stress builds within Danish screen industry
Scandi TV series are popular across the globe, but it's not at all sunshine behind the scenes of the dark and gloomy dramas. This past week 415 people in the Danish film industry signed an open letter to Danish production companies. The talent, including both behind the camera and on-screen actors, complained about the volume of work being demanded of them and the stress levels of those working on the production. This, they claimed, led to 'harassment, bullying and threats to smash people's careers'.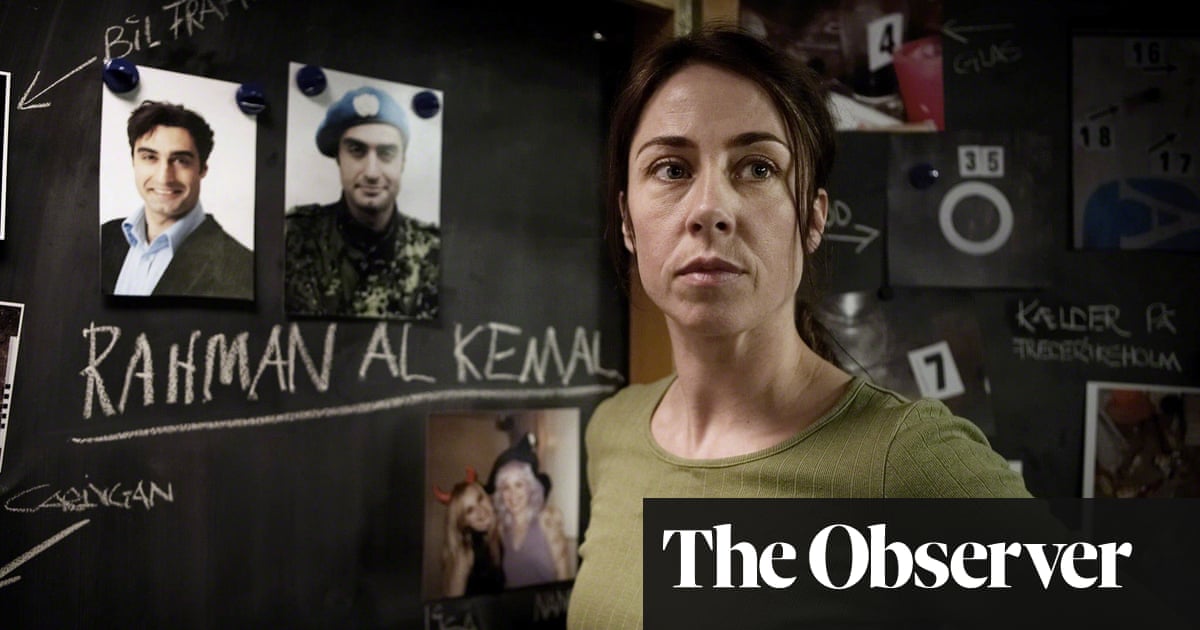 ---
MAD MEN weasel Pete Campbell makes trouble for TITANS
Actor Vincent Kartheiser, best known for playing MAD MEN weasel Pete Campbell, is on board as the villain on the third season of TITANS. Why are they not promoting that he's there playing well-known Batman villain Scarecrow? It may have something to do with several investigations into bad on set behavior. This behaviour included "disruptive, juvenile behavior and inappropriate comments." The cad.
---
Trailer Park
BJ Novak's anthology series The Premise launches on FX on Hulu 16 Sept.
MONOGAMY season 3 debuts on ALLBLK Sept 2.
D.P. debuts on Netflix August 27.
---
What's next? Tomorrow.