We have lost too many comedy greats in recent months. Recently we saw the passing of Norm Macdonald and now Bob Saget.
For most people, Saget will be remembered as a genial, inoffensive presence on family friendly shows like Full House and America's Funniest Home Video Show, but away from the camera Saget was known as a filthy, foul-mouthed, funny as f**k stand-up comedian. He revelled in a career that played to both sides of his personality as he was, in real life, a fairly genial, inoffensive person who just loved trading in jokes about the dark side of humanity.
In 2020, Saget launched a podcast at the start of the COVID outbreak. It seemed to be his way of forming some connections in the world at a time where so many of us were feeling isolated and somewhat defeated that all of our plans were being put on the backburner until the pandemic passed. For Saget, he was disappointed that his return to standup comedy with a new show he had been planning to tour nationally was going to be delayed. The Saget podcast featured interviews with friends and he invited listeners to engage with the podcast with call-ins.
This week, at the age of 65, Bob Saget died while out on the road. He had finally gotten his stand-up tour up and running. The comedian was found in a Florida hotel room - a cause of death still yet to be reported. Police report that there was no evidence of foul play or drug use.
The news hit hard. I've always liked Bob Saget - first as a kid watching Full House, but then as I got older I discovered his 'dirty daddy' comedy persona which was very much in line with the sorts of things I find funny. He was a lovely, funny guy.
Rob Harvilla at The Ringer has this good piece about the duality of Saget's two personas:
When Saget was cast on Full House, a fairly dopey family comedy aimed largely at tweens and their tolerant parents, he was cast alongside two other young adult men who were also a bit too cool for the show they had just been cast in - actor John Stamos and fellow standup Dave Coulier. The three formed a lifelong, strong friendship. But all three took their duties seriously as the adult leads on Full House, setting an example for the child actors on the show. When every Full House cast member tweeted out about the loss of Saget, it wasn't just lip service. This was as close to a family as a TV show cast could ever actually be.
I started this newsletter referencing Norm Macdonald. While professionally, they weren't as heavily linked as Saget was with his Full House cast mates, the two did work together. And with their deaths so close to one another, the link between the two men seems that little bit stronger than the actuality of it.
CNN has this article about the two men and their friendship: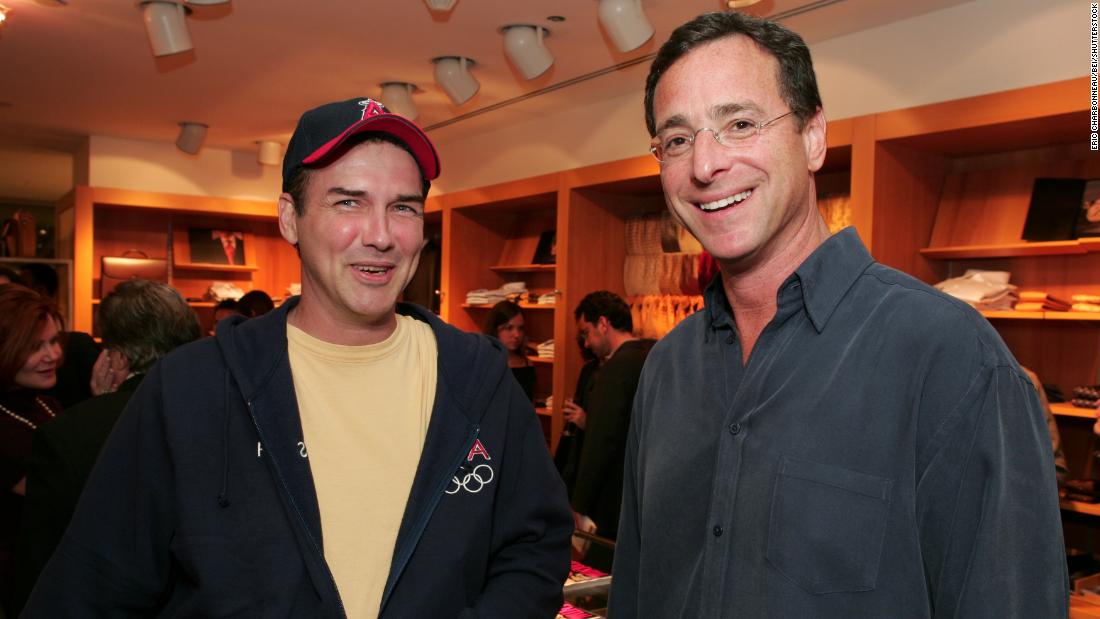 You can watch Norm Macdonald's incredible roast of Bob Saget in which he went completely counter to the general tenor of those comedy events: he told a bunch of corny dad jokes, which Saget loved:
And, of course, there is the funny as heck film they made together, Dirty Work. Saget directed that one and you can find it streaming on HBO Max in the US and on Stan in Australia.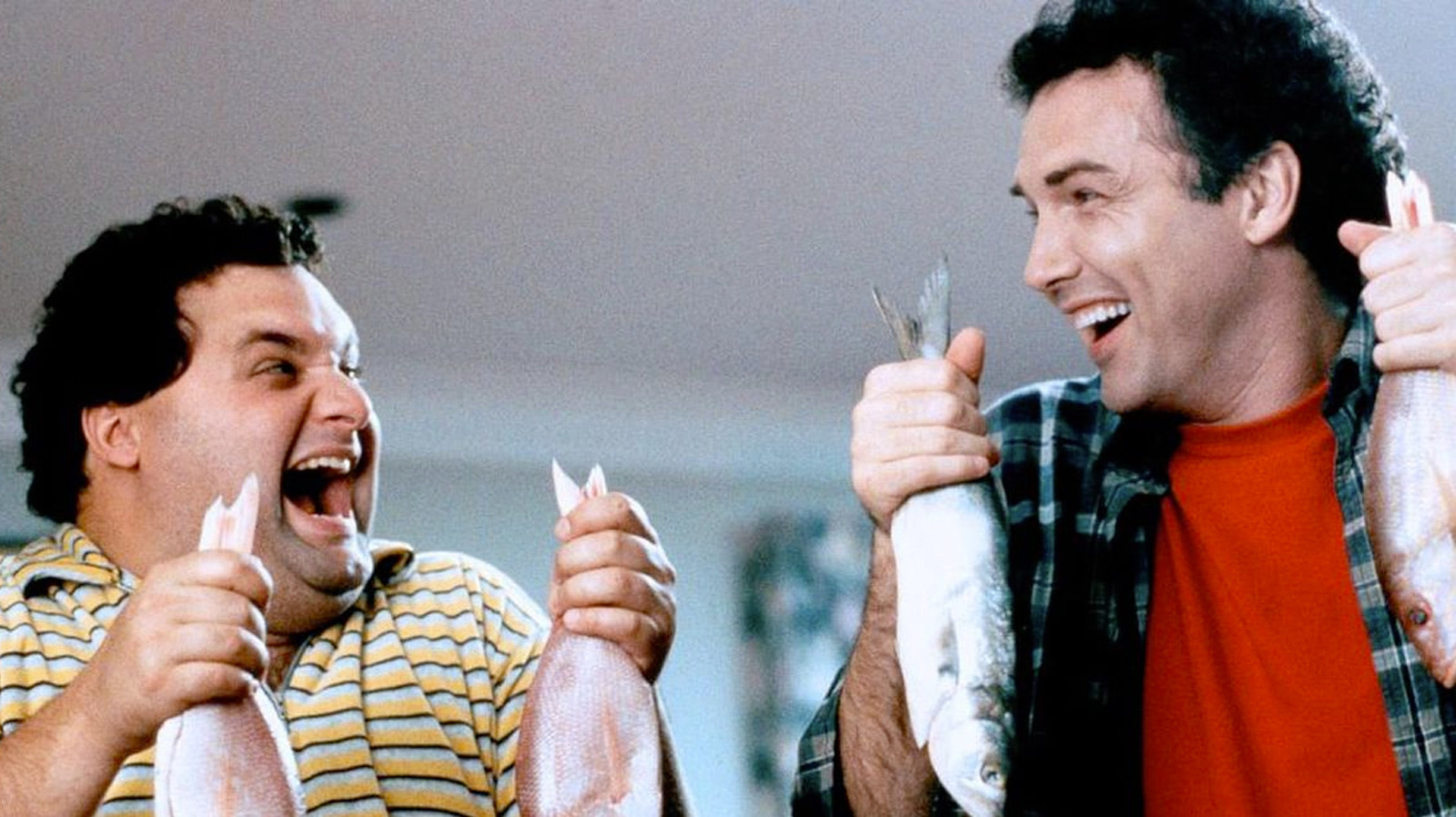 It was thanks to the publicity tour for Dirty Work that was the first and last time I ever heard the term 'blumpkin'. Please don't look it up. It isn't a term I'll ever be repeating in this newsletter.
---
The Morning Show renewed. Plus some good news!
I've long asserted that Apple TV+'s The Morning Show was highly watchable, awful, terrible television. The show makes zero sense on almost every level.
But there is a good show in it waiting to get out - after all, it has one heck of a cast, the production values are great, and there's potential in the structure of the show. The execution has always been terrible.
The show has today been picked up for a third season. The good news is that showrunner Kerry Ehrin is out. In her place will be Fosse/Verdon co-exec producer Charlotte Stoudt. Ehrin remains connected to the show with an honorific Consulting producer title.
The Morning Show may now have the opportunity to reach its potential.
---
Grey's Anatomy lives on!
The general consensus is that star Ellen Pompeo is the show. If she leaves, then Grey's Anatomy comes to an end. With Pompeo being very vocal about her salary and other business aspects that drive her interest in the show, every year there is great speculation on whether one of TV's biggest hits will continue on.
Today the plumes of smoke rose from the ABC networks towers, revealing that a new season of the show has been commissioned. The show will continue on to season 19.
Series creator Shonda Rhimes:
"I have a 19-year-old who's in college right now," she said. "And when that 19-year-old was strapped to my chest as a baby, I wrote a show, and that show is still on the air."
---
Is cable TV the new landline phone?
The mobile phone started becoming ubiquitous in everyday people's in the late 1990s, but it wasn't until 2017 that landline use dropped to 50% of all Americans. In the time since then, only 1/3 of Americans have a landline (which, obviously, shows that landline use is now rapidly falling away).
As per investment analyst Craig Moffett and S&P Global Market Intelligence's Kagan research group, US cable TV use has just hit that 50% mark. If we are to use landline phones as an indicator of where this is all going, cable TV is set for a rocky time just a couple of years from now.
The wild card ... is whether Americans keep turning away from cable and satellite TV relatively slowly, or whether it will "abruptly collapse, like a Jenga tower."
While the landline analogy is apt, there is one key difference between the two: The primary purpose of cable TV is as a content delivery platform. A phone experience was largely replaced in its entirety by mobile handsets. And while streaming services have moved content online, sports remains tied heavily to the cable TV experience in the US.
In Australia, we are seeing sports moving online with services like Kayo now attracting very large numbers of sports fans. But in the US, they're all contractually held by cable TV. If that cable TV viewership number is to drop below 50%, it will be because sports are migrating to streaming. Don't expect to see that sharp cliff in three years (sports contractual rights will keep cable TV in place for a few years beyond that), but do watch for the next round of these rights to either be snatched up by streaming services or to at least have hybrid deals.
(I'm especially curious about Formula 1 - Netflix have reportedly been quietly sniffing around that sport, for reasons that make sense on a globally-focused streaming service).
RELATED: CNN+ coming to Comcast streaming platforms
Keeping linear TV alive has been sports and news. While sports continue to hold out, streaming video news is rapidly going online. Today there is news that as part of a newly negotiated deal to keep WarnerMedia cable channels on Comcast's Xfinity TV service, new digital news service CNN+ will be available to Xfinity customers on its digital platforms. CNN+ is one of those key bridging brands that will connect linear cable with digital consumption and this deal is a true indicator of this.
---
Why does Disney keep sending Pixar direct to Disney+
It has been two years since any Pixar movie has played in cinemas. New film Turning Red follows Luca and Soul in going straight to Disney+. The reason is two-fold. First is the obvious which is that parents are identified as a key audience who are reluctant to take their (largely unvaccinated) kids to the cinema.
But the second - well, it's all about churn. Without seeing the data (which is held by Disney and not made public), it seems a safe assumption that the Pixar films keep Disney+ viewers subscribing. New, exclusive Pixar content is crucial to the service.
"It has nothing to do with quality. It's about making a bold play with their best chess piece," says Jeff Bock, a media analyst with Exhibitor Relations. "The fact they've done it with three movies in a row leads me to believe it's really helping."
So, once we get out of this pandemic, don't be entirely surprised if we start seeing Pixar content being developed exclusively for the streamer alongside original feature films being released to cinemas.
TeeVee Snacks
Trailer Park
Bel-Air debuts on Peacock Feb 13 with its dramatic re-telling of The Fresh Prince of Bel-Air.
Power Book IV: Force debuts on Starz Feb 6.
The three-part jeen-yuhs: A Kanye Trilogy rolls out weekly from Feb 16 on Netflix with the streamer clearly seeking to eventize the docu-series.
Jackass Forever is in cinemas from Feb 4.
---
That's the newsletter for today. It'll be back tomorrow. Stay safe.