The US Showtime channel has opted to cancel both Black Monday and Work in Progress. One could look at Black Monday as a COVID casualty - the dumb virus impacted production on that, delaying it and removing pretty much all of the wind from its sails.
Here's Work in Progress showrunner Lilly Wachowski on the cancellation (via Twitter):
Something about this that interests me the impact this has on Australian streamer Stan. It recently lost the international output deal with Showtime, which means all pre-existing shows would continue on Stan. Meanwhile all new Showtime content would debut on Paramount+ in Australia (owned by Showtime parent company ViacomCBS).
The cancellation of both shows leaves the number of Showtime series left on Stan fairly light. Remaining titles are Billions (returning for its final season), Your Honor, The Chi, City on a Hill, The L Word: Generation Q, and The Circus.
---
Has television entered a 'golden age of hope'?
Gone from television are anti-heroes, or so says Justin Kirkland in a piece for Esquire. He argues that the modern day TV character isn't a Mary Sue, infallible and perfect in every way, but rather have complexities and have the desire to improve.
The main characters we've begun to see are still flawed. They're also still sometimes selfish. But they also have the capacity and desire to evolve. Some of the earliest examples come around the time of the 2016 election. 2014's The Leftovers explored the existential crisis that arises when two percent of the world's population disappears, leaving the remaining 98 percent wondering where and who to become next. Mike Schur's The Good Place positioned four hell-bound strangers together in a seeming utopia with the expectation they'd torture each other for eternity. (They didn't.) Dan and Eugene Levy created Schitt's Creek, focused on the insufferably wealthy Rose family whose financial demise lands them in a podunk motel. All three series went on to be critical and commercial darlings, amassing more fans as each revealed its end game, as all three chronicled the betterment of their characters. Each considered that, perhaps, there's something to learn from the disaster.
As I watch the bitchy soccer Queens of Yellowjackets get ready for their next meal, or the self-interested high-society power climbing of The Gilded Age, I'm not entirely sure I buy into the idea that we are seeking characters who aspire for more than being an 'antihero'.
After all:
Mare [of Eastown], billed as a series about a grisly murder, was actually a rumination on one woman's rocky, one-step-forward, two-steps-back path to forgiving herself.
To me, that sounds a lot like the series-long journey of Don Draper.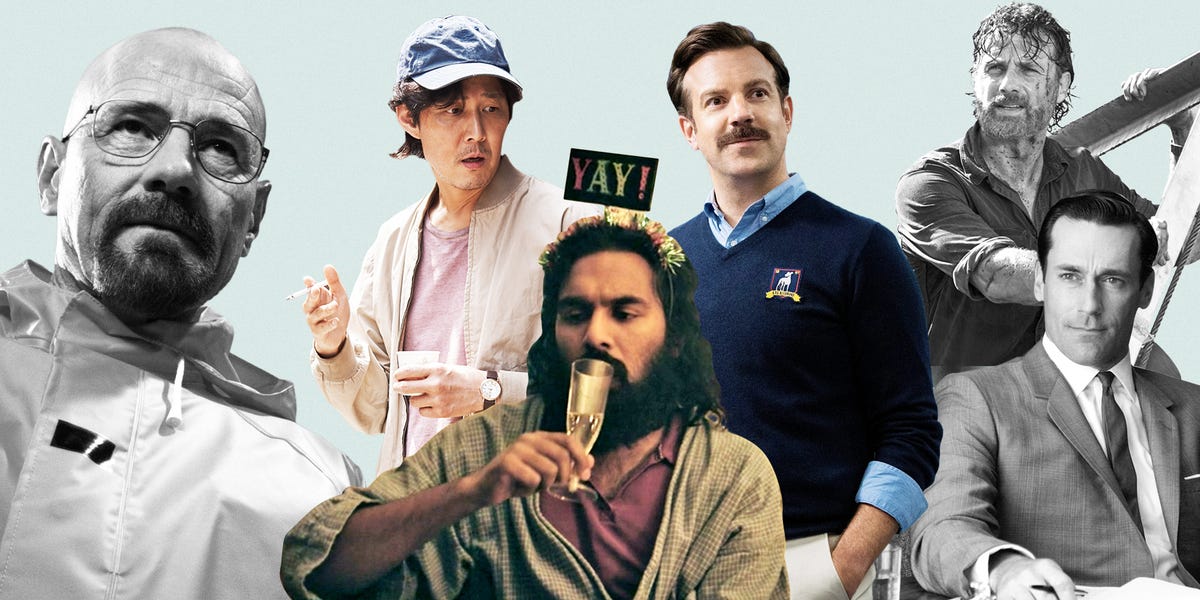 ---
RIP Howard Hesseman
Today we lost Howard Hesseman at the age of 81. He first came to prominence in the sitcom WKRP in Cincinnati ten years after he made his screen debut in a 1968 episode of Dragnet. For 86 episodes he played DJ Johnny Fever on the beloved sitcom. Due to music rights making the show hugely expensive to re-licence, WKRP never got a proper DVD or streaming release.
Because of my age and the unavailability of WKRP, it was his next regular TV work as the lead of Head of The Class, which is where I know him from. He played the teacher Charlie Moore, a former hippy who sought to teach a class of prodigy students how to embrace their humanity and relate to other people. The show, and Hesseman's charisma, still holds up very well today.
You may instead know him from roles in movies like Spinal Tap, Police Academy 2: Their First Assignment, or Flight of The Navigator. He had a long and very healthy career.
TeeVee Snacks
Trailer Park
Would I Lie To You? Australia debuts on Channel 10 soon.
Forecasting Love and Weather debuts on Netflix Feb 12.
---
That's it for today - I'll be back tomorrow with more newsletter.