One of the great TV series of the past decade has been the laugh-out-loud Irish comedy Derry Girls. It was made for Channel 4 in the UK and distributed globally on Netflix. The show follows the lives of a group of teenage friends in Northern Ireland during the early 90s.
The upcoming third season of the show will be its last. Here's series creator Lisa McGee:
That final sentence does make me think that McGee isn't as done with the show as this makes it sound.
Live TV gets dangerous
Yesterday I jumped on my Always Be Watching hobbyhorse and referenced that a live late night talk show would be more exciting to watch for the reason that liv TV is exciting: there's a sense of both immediacy, but also that things can go terribly wrong. It's a bit dangerous.
When The Conners aired a live episode overnight in the US, it actually did something truly wild and dangerous: One of the characters on the show rang viewers live on air. The cast didn't know what the person was going to say and had to respond to it in character in real time. Wonderful stuff.
The episode also concluded with the cast farewelling Norm Macdonald who had worked on both the original version of Roseanne in the 90s as a writer and was a key creative voice in the return of the show (back when it was still titled Roseanne).
---
TeeVee Snacks
---
Netflix unveils Tudum schedule
Tudum is Netflix's streaming fan event that celebrates all things Netflix. You can watch it this weekend - not on Netflix, but on YouTube.
---
Netflix announces Tiger King 2
Quietly nestled into a promo for Netflix true crime series coming soon: Tiger King 2.
And Carole Baskin is PISSED:
---
Agents of SHIELD actor speaks out about Secret Invasion
Chloe Bennet starred in a Marvel TV series Agents of SHIELD. It came and went a few years ago. I say it was terrible. Many agreed. But it inexplicably has its fans. One of the stars from the show (I guess), Chloe Bennet, has been rumored to be a part of the upcoming Marvel series Secret Invasion. If so, this is notable because to date none of the characters of events from Agents of SHIELD have been integrated into the Marvel Cinematic Universe (AKA the movies and the Disney+ shows).
Bennet is not appearing in Secret Invasion and she would rather people stop bothering her with such things:
"I have avoided saying anything like this in general, on social media or whatever, because I thought maybe it would blow over, but it has not. I am in no way attached or involved, even at all or a little bit, in the Secret Invasion Marvel thing. I honestly don't even know really what that is ... I am only coming on here to say this because it has gotten to the point that every day I'm getting hundreds of messages about this ... I'm now getting like approached in person. Today it was in the tampon aisle at Target ... So I figured I would just clear the air."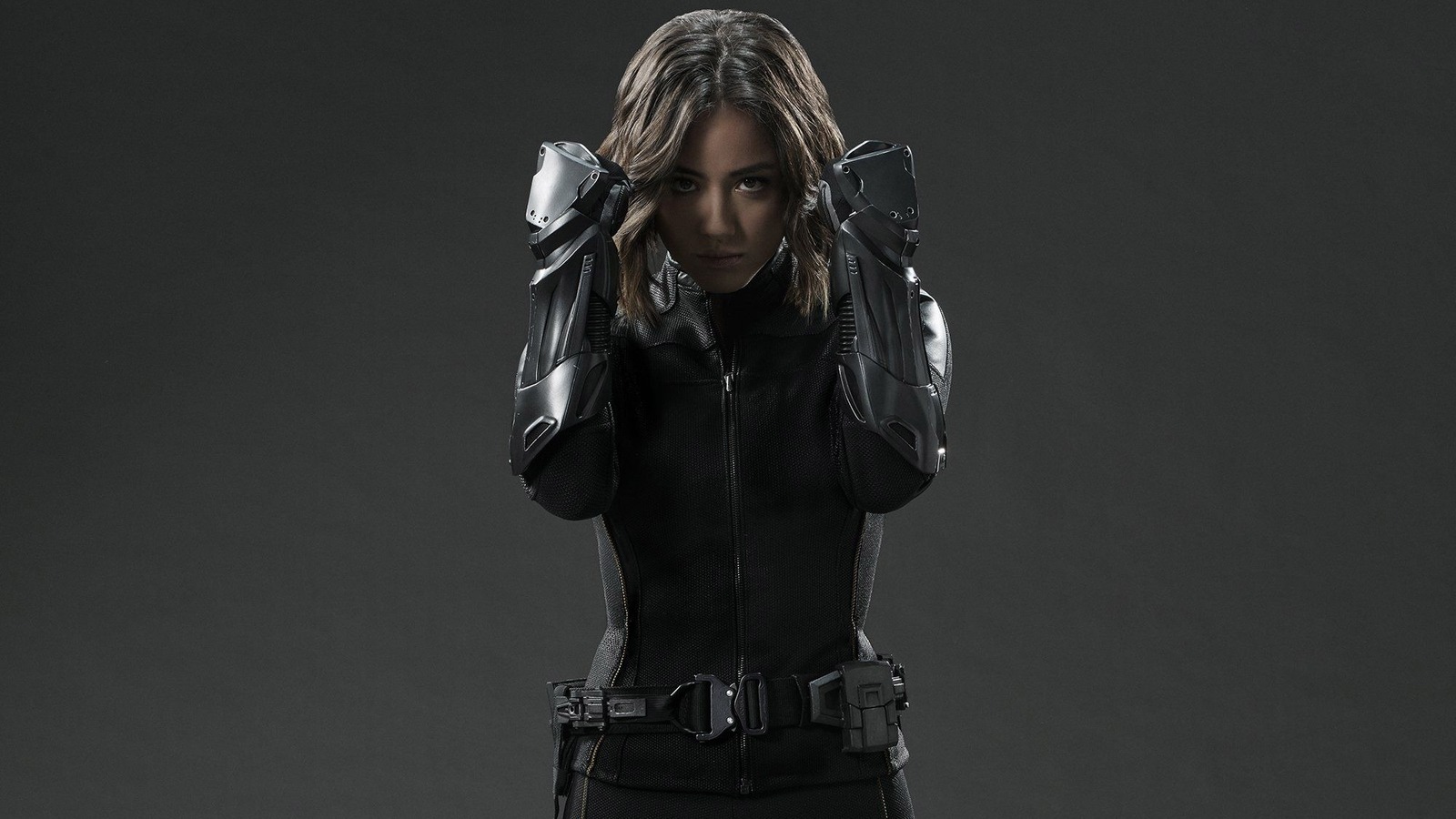 ---
The end of humanity
New VR system Half Dive will let you engage in VR while laying in bed. This is all of our future:
The device employs a variety of features completely unique from that of conventional VR headsets, including a 3D audio system, immersive haptic feedback, and a distinctive control system.
---
The French Dispatch music video
To promote the release of the upcoming Wes Anderson film The French Dispatch, an animated music video, directed by Anderson, has been released for the Jarvis Cocker song Aline.
---
Trailer Park
Passing debuts on Netflix Dec 10.
Injustice debuts direct to digital Oct 19. This is a red-band version, which means it features adult content. It means you need to watch it on the YouTube site.
Acapulco debuts on Apple TV+ Oct 8.
The Unlikely Murderer debuts on Netflix Nov 5.
A World Without debuts on Netflix Oct 14.
The Electrical Life of Louis Wain debuts on Amazon Prime Video Nov 5.
Muppets Haunted Mansion debuts Oct 8 on Disney+.
Jacinta debuts Oct 8 on Hulu.
---
What's next? Tomorrow.