It's a shit start to the week to wake up on a Monday morning to see the news that Ed Asner has died. The 91 year-old actor was one of TV's all-time greats and is an absolute unicorn in TV history - not only did the guy achieve iconic status from his time on sitcom The Mary Tyler Moore Show playing the lovably gruff TV news chief Lou Grant, but finishing up on that show, he then went off to play the character again in the TV hit Lou Grant. The spin-off series moved the Lou Grant from Minneapolis to take over as editor of the fictional Los Angeles Tribune newspaper. What was notable about the spin-off (despite being very good TV in itself) is that the series took the character from a 30-minute sitcom into an hour-long drama.
From the NYT:
In between playing Lou Grant, Mr. Asner also won Emmys for his appearances in the 1976 mini-series "Rich Man, Poor Man," as Nick Nolte's bitter immigrant father, and the groundbreaking, lavishly lauded 1977 mini-series "Roots," in which he played a slave-ship captain with scruples. He also won five Golden Globes, one for "Rich Man, Poor Man" and two each for the two series in which he played Lou Grant.

In more recent years he had been seen in guest roles on television series like "The Good Wife," "The Middle," "Grace and Frankie," "Hot in Cleveland" and "Cobra Kai," and as recurring characters on "The Practice" and "ER." In television movies, he played the billionaire Warren Buffett (in "Too Big to Fail," 2011) and Pope John XXIII (in a 2002 movie by that name).
From Deadline:
Asner served as president of SAG from 1981-85 after he emerged as a leader during the 1980 SAG strike. As SAG president, he opposed U.S. policy in Central America. A lifelong Democratic supporter, Asner's decades of political activism also include his support for the efforts to free Mumia Abu-Jamal and the movement to establish single-payer health care program California One Care.
It has been suggested that the successful Lou Grant series was cancelled by the network in retaliation for Asner's SAG work.
Quietly, a number of episodes of Lou Grant are available to watch on YouTube. Here's the first episode and get set for a really delightful opening sequence that has a great winking eye at the truth of the newspaper business:
Lou Grant was an Emmy Award winning series, taking home awards for Best Drama, Best lead actor for Ed Asner on multiple occasions, and Best Supporting Actress for future Sopranos matriarch Nancy Marchand (among other awards). It also won a Peabody award and won the Humanitas prize twice. It's one of the rarely-talked about great shows that should be better remembered.
It's worth noting that despite such an extensive career in front of the camera and amassing such an incredible body of work, the role of his that will live on the longest was voicing the lead character in the Pixar movie Up.
Probably the best thing you'll read about Asner today is his final interview. It was with Scott Feinberg at THR just a few days ago:
---
TeeVee Snacks
---
The Rope gets ready for sale at SeriesMania
A new French 3-part mini-series The Rope is set to get a lot of international attention from TV network buyers who will be seeking both broadcast/streaming and remake rights. Take a read of this concept and tell me you're not curious about seeing it:
In the fantasy thriller, co-written and directed by Dominique Rocher ("The Night Eats the World," "A Breath Away"), a small group of scientists working at a remote Norwegian base discover a seemingly endless piece of rope just outside their observatory which runs into the vast surrounding forest. Intrigued by the discovery, several members of the team group up and begin to follow the rope into the wilderness, while others stay behind to man the station.
---
Netflix a life-saver for the over 60s?
There's an interesting piece over at The Guardian that reads like a Netflix PR agent was given the username/password for The Guardian's content management system. Regardless, it's interesting hearing some folk aged 60+ talk about their experience with Netflix. Almost all of it resoundingly positive.
Here's 76 year-old retired teacher Val Goldthorp:
I'm 76 and had no real interest when I first heard the kids and grandchildren talking about box sets they'd enjoyed. I went to the theatre and cinema regularly, but lockdown left me lonely and depressed. I began two cinema clubs with lonely friends where we watched a recorded film from TV, had afternoon tea, then watched a second film. We started running out of films so my son suggested Netflix – we loved it! It became a high point of our week.

We've been watching Queen's Gambit, Better Call Saul, Ginny and Georgia, Ozark, Lupin and still have a long list. We have started to attend the real cinema again, but we won't be stopping cinema club – it's here to stay!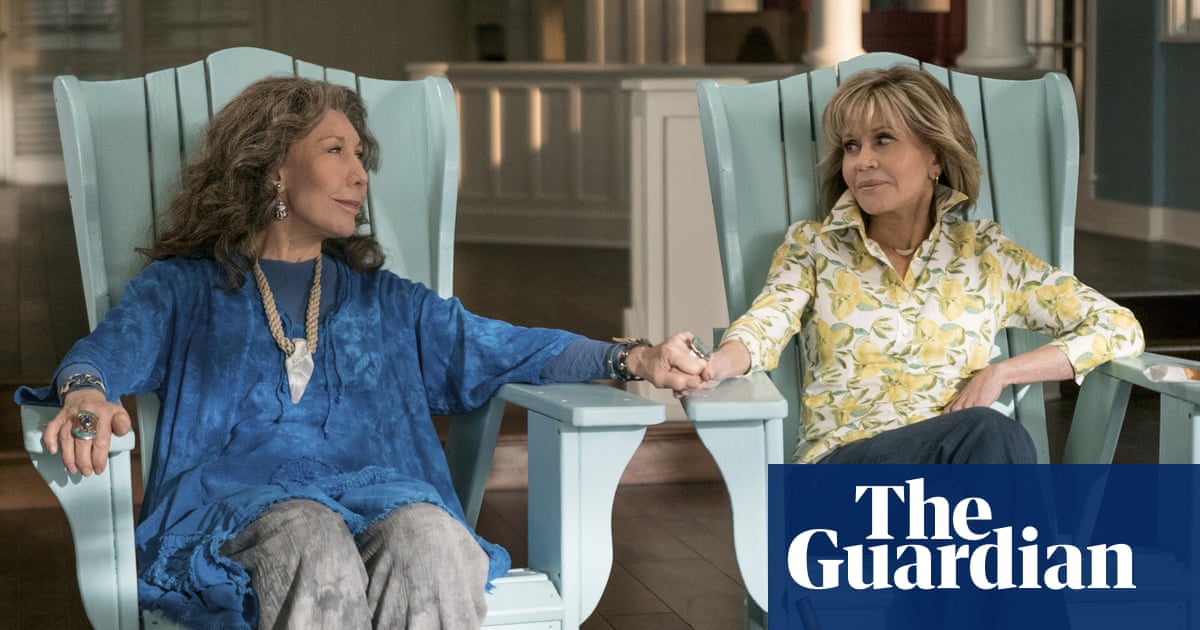 ---
King's landing
It has been a big week for Robert & Michelle King TV shows with the fifth season finale of The Good Fight (ending one of its best, and most accessible seasons so far - seriously, if you haven't watched it yet, give it a go from episode 2 of the current season) and the mid-season return of Evil.
Evil returns for season 6 with a silent episode. TV Line reports that no - the naked flesh on display wasn't actually the very attractive series leads. Read: TV Line
Sarah Steele talks about her promotion to third-billing on The Good Fight this year. Read: TV Line
Want to read a strange comparison article that suggests The Good Fight is the legal TV show version of Star Trek? Polygon has you covered.
---
Trailer Park
Come From Away debuts on Apple TV+ Sept 10.
Into The Night season 2 debuts Sept 8 on Netflix.
Metroid Dread debuts Oct 8 on Nintendo Switch.
---
What's next? Tomorrow.