Back in May 2020 the Aussie star of US drama Batwoman, Ruby Rose, abruptly left the show after its first season. At the time it was billed as a conscious uncoupling and that it was her decision. Something seemed fishy, but also... who really cares.
In the months that followed, Rose gave a few interviews where she talked about the physical damage she suffered on the show and an ill-advised return to work 10 days after surgery. But then today she posted an explosive series of statements to Instagram that alleges she was forced out, that she was forced to engage in unsafe practices on set, worked alongside an abusive actor, and that she was treated poorly by producers.
In her post, she threatened to come after the producers:
Rose led off by tagging Batwoman showrunner Caroline Dries plus exec producers Greg Berlanti and Sarah Schechter, saying, "I will come for you so what happened to me never happens to another person again. And so I can finally take back my life and the truth. Shame on you."
You can read her claims in full here:
Very quickly, Warner Bros TV responded. The company accused Rose of "revisionist history". Here's a statement issued to Deadline:
Regardless of whether any of her claims are accurate or not, this looks like a masterclass in how to blow up a Hollywood career.
---
B. Pagels-Minor vs Netflix
I haven't covered much about the fallout of the Dave Chappelle situation at Netflix this past week. In part because I haven't seen the special and don't really know what to make of it all. (People shouldn't ever be made to feel less than they are, but also, how far across the line did Chappelle Cross - I don't know... I haven't seen it. And how far is too far? Should a line ever be crossed at all?)
But two things worth covering here:
1) Mopping up from a PR nightmare the likes of which Netflix hasn't seen since the Qwikster debacle, Co-CEO Ted Sarandos has issued his expected apology. But he still defends the special. It's all very transactional and allows Netflix to just continue on in polite society.
2) Less tidy is the story regarding the firing of Netflix staffer B. Pagels-Minor.
Pagels-Minor was among the speakers Wednesday at the walkout rally of anti-transphobia protestors and streamer staffers opposed to the way Netflix has handled the Dave Chappelle special. Netflix fired Pagels-Minor for supposedly leaking internal financial information from the company. And if that's true, then that sounds like a reasonable offence worthy of being terminated.
Netflix:
"This employee admitted sharing confidential information externally from their Netflix email on several occasions," the Netflix spokesperson continued, not mentioning Pagels-Minor by name. "Also, they were the only employee to access detailed, sensitive data on four titles that later appeared in the press."

"They claim only to have shared this information in an internal document, and that another employee must have leaked it," the streamer representative added, tripling down. "However, that document was missing data for one title and so cannot have been the source for the leak. In addition to having no explanation for this discrepancy, the employee then wiped their devices, making any further investigation impossible."
Meanwhile, Pagels-Minor denies being the person responsible for the leak:
"I collected the data, but I did not leak the data," Pagels-Minor told NPR.

Meanwhile, a lawyer representing them told The New York Times: "B. categorically denies leaking sensitive information to the press."

Pagels-Minor explained that they shared the data internally among coworkers, but not to anyone outside the company, or to the press.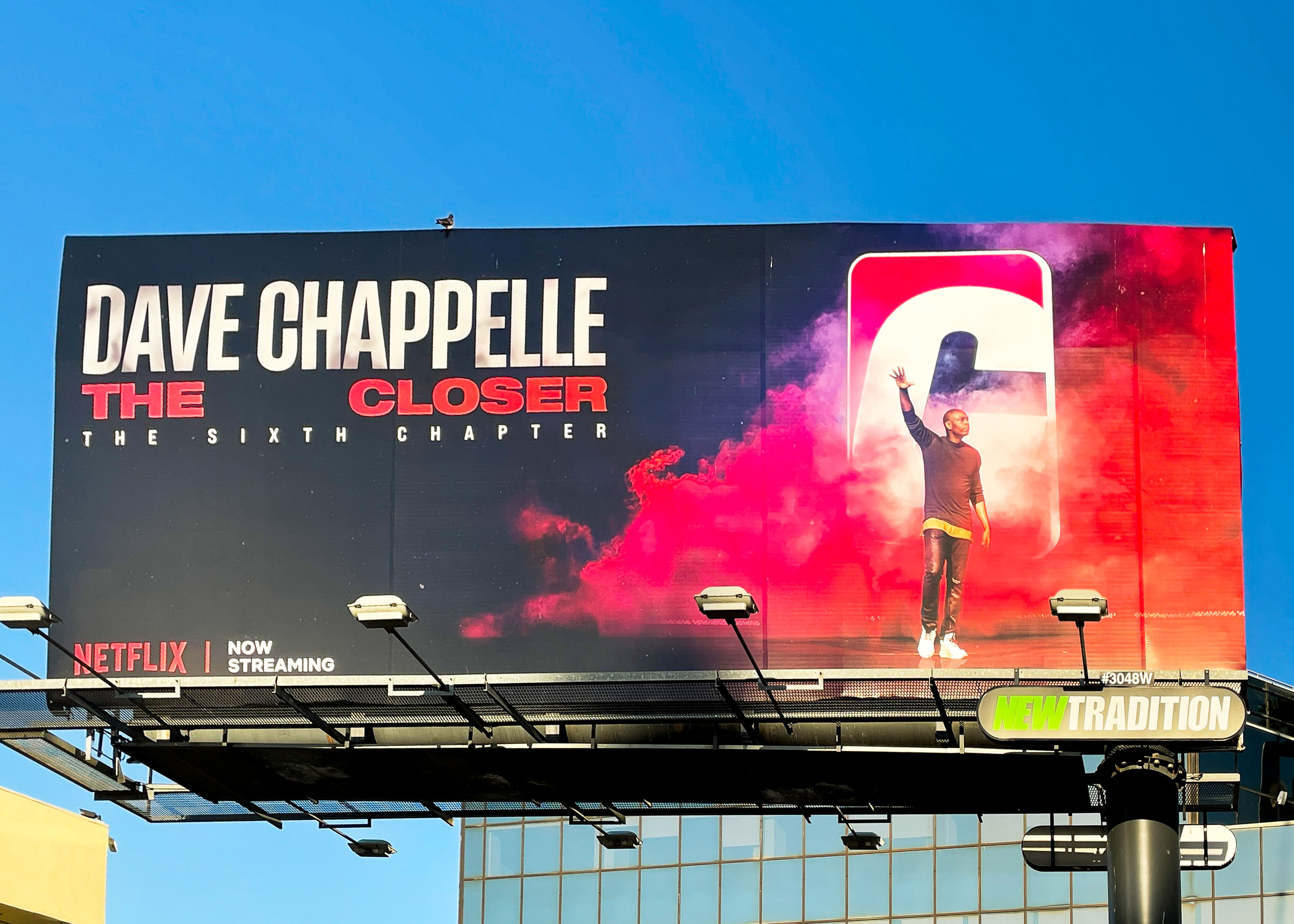 ---
TeeVee Snacks
David Duchovny says that early in his career he auditioned for multiple roles in Full House. Read: The AV Club
Adrian Holmes, the actor playing Uncle Phil in Bel Air (the Fresh Prince of Bel Air reboot series for Peacock) was involved in an accident on an LA freeway in which he ran over a man on the road. Police have not charged Holmes or the drivers of three other cars that hit the man. Read: TMZ
Aussie comedy Bump and Italian drama Leonardo have been picked up to air on US network The CW. Read: C21
---
10 Upfronts
Australian network 10 had its upfronts presentation yesterday. It was all as expected. The ViacomCBS-owned broadcaster will again play big event reality shows as its primary programming - Masterchef Australia, The Masked Singer Australia, Australian Survivor, and The Amazing Race Australia return alongside some formats that don't have the word Australia in the title. And across its main channel and digital multichannels will be the expected imports from parent company Viacom CBS - yep, expect more NCIS, FBI, etc.
More interesting are the three new commissions announced. Local versions of UK reality thriller Hunted, UK dating show First Dates (but titled First Dates Australia), and UK game show Would I Lie To You? Australia.
To Always Be Watching readers who work at 10 (and I know a few of you do). It's not too late. Just re-title it Hunted Australia.  
First Dates Australia first ran on the Seven Network, but has packed up and moved up the road to 10.
I will check out Hunted. While I have tried the UK version a few times, I really liked the US version which seemed to be about 20% more vibrant. I'm also a huge fan of UK game show Would I Lie To You? Local team captains Chris Taylor and Frank Woodley seem well-suited to the format conceptually, though I'm not sold on the exceptionally bland Chrissie Swan as host.
---
Neil Cavuto from Fox News has COVID
Like most Fox News on-air talent, Neil Cavuto is vaccinated against COVID-19. Because not enough people are (thanks Fox News), there is still a lot of people infected by the virus - which now also includes Neil Cavuto.
Cavuto has MS, had open heart surgery back in 2016, and was treated for cancer in the 80s.
He got on air and said the following:
"While I'm somewhat stunned by this news, doctors tell me I'm lucky as well. Had I not been vaccinated, and with all my medical issues, this would be a far more dire situation," Cavuto said in a statement provided by Fox News Tuesday evening. "It's not, because I did and I'm surviving this because I did." He added: "Get vaccinated, for yourself and everyone around you."
Loathe as I am to agree with Neil Cavuto... Do as Neil says: Get vaccinated. It doesn't matter where in the world you are, the US or otherwise, get the jab.
---
Ripping into The Morning Show
A fun piece from Adrian Horton at The Guardian ripping into the highly watchable, but thoroughly terrible Apple TV+ series The Morning Show (inexplicably re-titled Morning Wars in Australia). Here's an excerpt:
It's hard to remember now, but its premiere in the fall of 2019 was awash in hype: a high-wattage show about a TV show, a loosely inspired adaptation of a book about morning show drama to the #MeToo era, Apple TV+'s marquee offering with a full prestige budget...

The execution, however, was laughably uneven. Aniston, as a veteran morning show anchor calcified by the compromises required for success in a toxic atmosphere; Crudup; and a scene-chewing Witherspoon, playing a plucky upstart seemingly written for a 25-year-old, seemed to be acting in completely different productions. Aspirations of poignancy were mired by baffling left-field plot choices, out-of-character decisions, and a confusing, needless focus on Mitch Kessler's emotional journey.

It's not that The Morning Show has gotten better, or even hit its stride, in season two – It's just gotten bigger and soapier, with big-name additions (Holland Taylor as the UBA board chairman, Julianna Margulies as an ex-daytime anchor and Bradley's love interest), as Ted Lasso has lifted the burden of anchoring Apple TV+'s success. It has continued to approach delicate concerns – coverups, payouts, NDAs, the privilege of corporate success over safety, racial tokenism in the workplace – with the subtlety of a hammer.
The show is really, really awful. And yet, I continue to watch. And I will continue to do so. This week see's episode 6 of the second season streaming. But it's episode 7 that I cannot wait for you all to watch...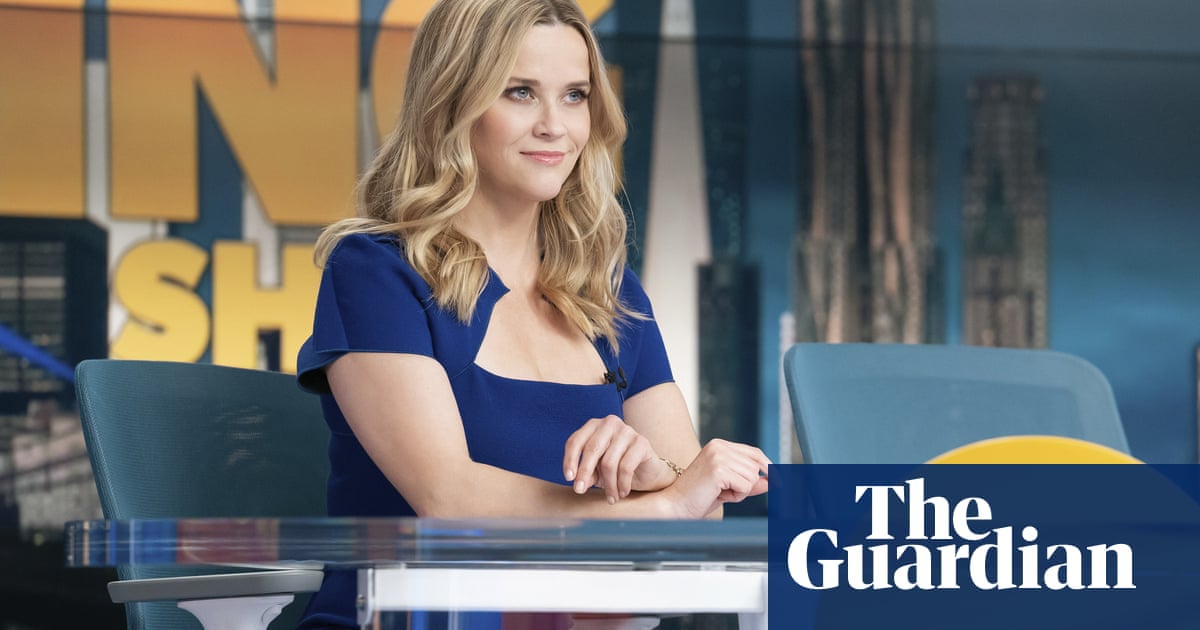 ---
Always Be Upgrading
If you get the Always Be Watching newsletter sent to your inbox each day you likely haven't noticed. But for those of you visiting ABW on the web - there's now a fancy new Always Be Watching website. I gave the old one a bit of a spit 'n polish and the results are pretty darn handsome.
Check it out: www.alwaysbewatching.com
---
Trailer Park
Irvine Welsh's Crime debuts Nov 18 on Britbox
Hellbound is the new Netflix series from Train To Busan director Yeon Sang-ho. It debuts Nov 19.
Snoopy In Space: The Search For Life debuts on Apple TV+ Nov 12.
---
What's next? Tomorrow.