It is happening. Living up to the in-series promise of "six seasons and a movie," a Community feature film has been greenlit.
Legally, one can state that yes - there have been six seasons of the TV show. I might just be a simple southern lawyer, but I have to question whether a movie made for little-watched streamer Peacock does in fact meet the standard as being a 'movie.
One draws a comparison to the tree falling in the forrest, or to phrase it another way: a season of a TV show streaming on "Yahoo! Screen."
It's worth noting that while creator-writer Dan Harmon is back for the film, the same cannot be said for all of the cast. There will be no classic comedy icon Chevy Chase. Nor will modern day comedy icon Donald Glover be there. In fact, not even (uh, Community actor) Yvette Nicole Brown is back. But the rest of the cast will be in the film.
Incredibly, they found a way to get Danny Pudi back. I'm sure that was a difficult negotiation...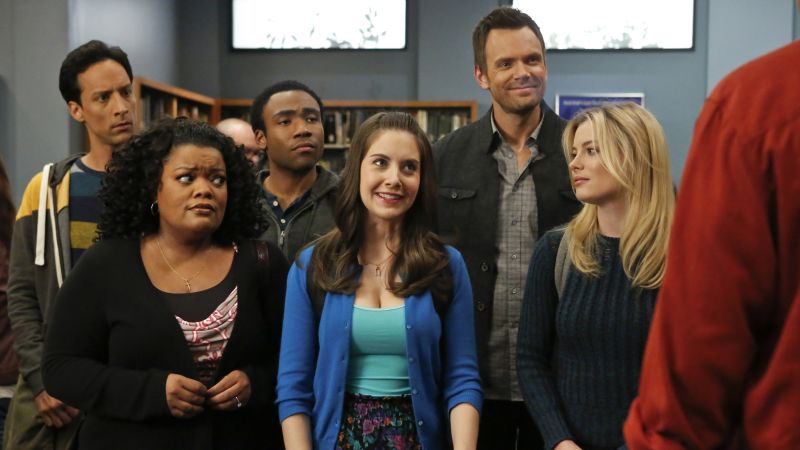 ---
Cheers to the Cheers 40th anniversary
The bar where everyone knows your name turned 40 on Sept 30. The first episode of TV's greatest comedy debuted Sept 30 in 1982. Here's Ted Danson thinking back to the show that made him a star:
Unbelievable. I remember being 35 when I started, that's always a nice kind of memory ... My hair was brown, and I had a lot of it.
---
A cinema tanker
Billy Eichner film Bros opened to fourth place in the US, making just $4.8 million in box office. There's no question more people would have seen it if it went straight to streaming - also, leading marketing with the message that it is the first gay big screen romcom made it feel more like an obligation than entertainment.
I'm an Eichner fan, so I'm pretty keen to check this out. Maybe do yourself a favour and check out his TV show Difficult People, if you haven't already.
Guillermo Del Toro's Cabinet of Curiosities debuts on Netflix Oct 25.
The Midnight Club debuts Oct 7 on Netflix.