A deal announced earlier today will see South Park creators Trey Parker and Matt Stone paid $900 million over the next six years. The deal will have the two making six more cycles of South Park and  14 made-for-streaming movies. The first of these movies will be South Park related and will debut by the end of this year.
One would imagine the team at HBO Max are feeling pretty dirty about this announcement. In 2019 it licensed the entire South Park library for $500 million. While HBO Max will continue to get new episodes of the show (after airing on Comedy Central) for another two years, it won't get what people will actually be excited by: South Park movies.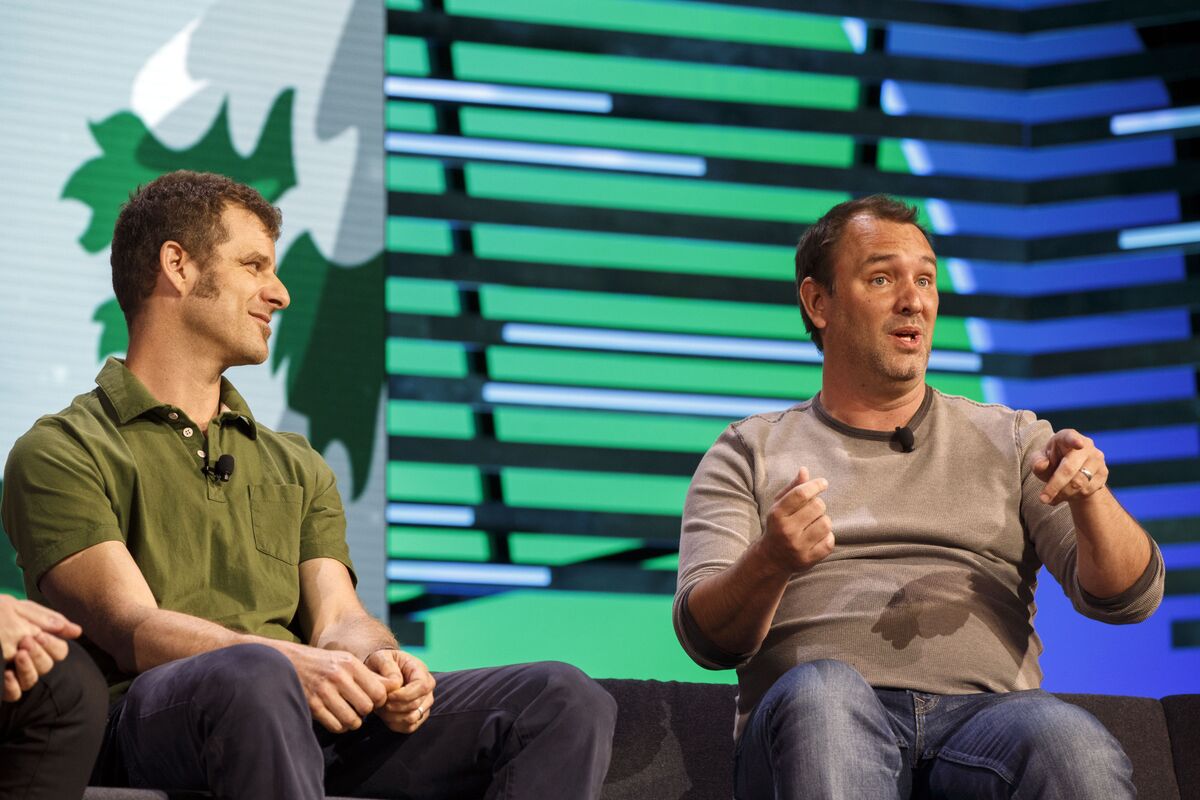 ---
What did you expect?
Yesterday Variety broke the news that Jeopardy! Executive Producer Mike Richards is closing negotiations to take over as the permanent host of the show.
Following the death of Alex Trebek late last year, the series has rotated a number of guest hosts through giving audiences the impression that they were auditions for the permanent host. Sony Television never explicitly said that was the case, but let the speculation run rampant.
LeVar Burton led his fans in a campaign to get a shot at guest-hosting, which he eventually did. They were understandably crushed when Burton didn't get the gig. Personally, I found Burton's campaigning a bit distasteful, but that might be my Irish Catholic upbringing where we are taught to never want anything.
Richards appointment isn't a done deal yet, but expect it to be announced. The appointment of an Executive Producer as a TV host sounds a bit funny, but understand that Richards has TV experience, having hosted game shows Divided and The Pyramid for the Sony Pictures-owned cable network GSN (Game Show Network). He also hosted reality shows High School Reunion and Beauty and the Geek.
For those upset that the show has hired yet another middle-aged white guy to take over as host, understand that it was always inevitable. Richards might not be the most exciting choice, but that's exactly why he was chosen. He won't be the focus of the show - the attention will be on the contestants (as has always been the mandate for the show). Also, a generic-looking white guy will ensure that the show has continuity. Nobody is switching off in middle America when Mike Richards appears on their screens. Sony knows that with a figure like Richards, the show will continue on for (likely) decades to come.
It didn't take long for the Mike Richards skeletons to start being pulled out of the closet:
---
ViacomCBS continue growth thanks to Paramount+ & Pluto TV
I try not to talk too much about quarterly results in this newsletter. They are fairly inconsequential to anyone who isn't a shareholder. But we are in interesting times with fierce competition between large content holders as the future of TV and cinemas are being determined by the rise and fall of these streaming platforms.
So, with that in mind, it is worth noting that Paramount+ saw an increase of 6.2 million subscribers this past quarter (Q2). That brings the streamer up to 42 million subscribers in the US, Canada, Latin America, and the Nordics. Next week the streamer launches in Australia (August 11). Two dozen more countries will launch next year.
Meanwhile free linear streamer Pluto TV now has 52 million monthly active users. Incredible.
CEO Bob Bakish, during the earnings call, also commented that the company are committed to a 45 day exclusive window for its movie releases. But he also referred to that as fluid, noting the threat to theatrical releases due to COVID. Translation: We're sticking with cinemas for now, but you might have to sign up to Paramount+ for new release movies in the coming months.
Meanwhile, ViacomCBS are partnering with Sky to launch Paramount+ across Europe.
---
Netflix rules?
That assumption you have of Netflix being the #1 subscription streamer globally - not quite right. Media Partners Asia report that in Southeast Asia Disney+ is number one (with 6 million subs). Local streamer Viu just took second place (5.2 million subs), with Netflix coming up as third (4.8 million).
---
TeeVee Snacks
---
It should have just been a movie
One of the great frustrations I have as a viewer and critic is watching a series and it feels like it is in the wrong format. The idea would have been better served as a one-off mini-series or as a movie. Sometimes a movie feels more like a pilot presentation for an ongoing series.
Alison Herman at The Ringer takes a look at this, which is becoming more and more muddled as the worlds of TV and film blur thanks to streaming.
Perry Mason was once a case-of-the-week show; now, it's more like case-of-the-season, a slowed-down procedural in lieu of just an origin story. There are also instances like Killing Eve, the spy drama that proved unable to sustain its cat-and-mouse game after the departure of creator Phoebe Waller-Bridge, and acknowledged as much three seasons too late. Killing Eve may not have been billed as a miniseries from the start, but it increasingly looks like it would have worked best as one in hindsight.
---
Trailer Park
The long-awaited Y: The Last Man debuts on Sept 13 on FX On Hulu.
American Crime Story: Impeachment debuts on Showtime Sept 7.
Cobra Kai returns to Netflix for its fourth season in December.
Marlon Wayans: You Know What It Is debuts on HBO Max AUgust 19.vv
Diary of a Future President debuts its second season on Disney+ on August 18.
---
What's next? Tomorrow.