Here's Steven Spielberg back in 2018 dismissing films made for Netflix as lesser movies, not worthy of Oscars:
The television today is greater than it has ever been in the history of television. There's better writing, there's better directing, there's better performances, better stories being told. Television is really thriving with quality and art. But it poses a clear and present danger to film goers.
I'll still make The Post for audiences, asking them to please go out to see The Post and not make it directly for Netflix.
You can watch him talking at length about it in an interview with ITV.
What a difference a radically shifted industry makes. Here's Spielberg today in 2021 after announcing a deal for his production company, Amblin, to make movies for Netflix:
At Amblin, storytelling will forever be at the center of everything we do, and from the minute Ted [Sarandos, Netflix's co-CEO and chief content officer] and I started discussing a partnership, it was abundantly clear that we had an amazing opportunity to tell new stories together and reach audiences in new ways.
It's not as though Spielberg has ever been too good for TV. He's been responsible for producing some of TV's greatest shows (ER, Band of Brothers, Animaniacs). And he, of course, also got his start in TV (directing episodes of Night Gallery and Columbo). But he certainly doesn't view TV as being equal to or greater than theatrical cinema releases.
This deal does reflect the way that the industry is moving, with more mature, mid-budget level Hollywood output now being made for streaming services and event spectacle driving theatrical output. I think it's great to see Amblin now producing for streaming - it should result in some pretty good movies (even if I doubt any of these will be directed by Spielberg himself).
---
Now we know why 'Gunther' wasn't on that Friends reunion
It seemed like a certainty that James Michael Tyler would appear on the Friends reunion special. The actor played coffee shop staffer Gunther throughout the run of the series. But... there was no in-person Gunther (he did appear via a Zoom call).
We now know why he wasn't physically there - James Michael Tyler is battling stage 4 prostate cancer.
Tyler said his disease started "mutating" during the coronavirus pandemic, causing tumors up and down his spine. He can no longer walk.

"Of course, it's stage 4. Late-stage cancer. So eventually, you know, it's gonna probably get me," he said.

Fighting back tears, he said earlier detection is key and that he regretted not listening to "my wonderful wife".

Tyler urged viewers to "ask your doctor for a PSA (prostate-specific antigen) test" next time they go in for an examination or check-up, adding that "caught early (it is) 99% treatable."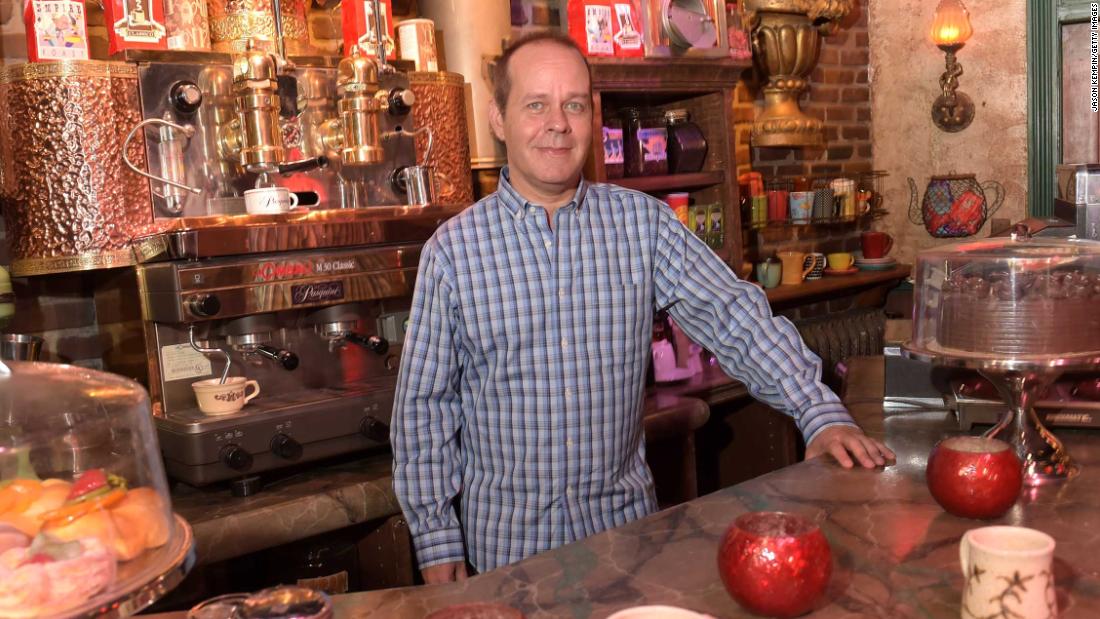 ---
TeeVee Snacks
---
Here's the coolest thing you'll see today
You've got to check out this trailer for upcoming French film Titane - it looks pretty incredible.
The film is the latest from writer/director Julia Ducournau. If you're unfamiliar with Ducournau, I strongly recommend watching her 2016 film Raw - it is a wild feminist cannibal film about a vegetarian vet student who gets a taste for meat. It's hugely entertaining and bloody as all heck.
Stringent vegetarian Justine (Garance Marillier) encounters a decadent, merciless and dangerously seductive world during her first week at veterinary school. Desperate to fit in, she strays from her principles and eats raw meat for the first time. The young woman soon experiences terrible and unexpected consequences as her true self begins to emerge.
US - Indieflix
But getting back to Titane - I have not a clue what this film is about. But based on this trailer, it's the only film in 2021 that I now give a damn about.
---
Time to elevate the International Emmy Awards
Nobody takes the International Emmy Awards seriously. Not really. The only time it is ever mentioned in polite society is when a show has won and it is used in marketing campaigns. It's great to say that you won an International Emmy because it sounds like that's an important thing.
What most people (including me, up until about 15 minutes ago) don't know is that the Emmy Awards actually sold off the International Emmys back in 1973. But with so much global television now being watched thanks to streaming platforms, is it time to finally up the status of the International Emmys?
This is what Anne Thompson at Indiewire argues:
What's the solution for bringing more attention to these deserving shows? Some think that although the burgeoning Emmys keep adding categories, the Primetime awards should add yet another one much like the Oscars or BAFTAs, for a series in a language other than English. The argument against this is that eligible series can vie for any Emmys. But fewer people watch them; they need their own special category.

The alternative? Somehow elevating the International Emmys, which at this point, do function to amplify local winners around the world, even if they don't register stateside. "It needs to regain the luster," said one awards strategist.
---
Trailer Park
Turning The Tables with Robin Roberts debuts on Disney+ July 28.
Once Upon a Time in Hollywood is coming out in book form. It is released June 29. The below trailer, which needs to be viewed on the YouTube site, contains footage not seen in the film. Just as the book will have material not in the film. Release the 20-hour cut, I say.
100 Foot Wave debuts July 18 on HBO Max.
The Mysterious Benedict Society debuts June 25 on Disney+.
The Chestnut Man is coming soon to Netflix.
Ted Lasso returns July 23 on Apple TV+.
---
What's next? Tomorrow.