Russia Today (also branded as RT) is a Russian, state-government-owned non-profit TV channel that launched in 2005 to serve propaganda to the world. It operates in 5 languages, including English, and has been made available to cable network operators and is streaming free online via sites like YouTube.
Several countries operate services like this. See also the US-operated Voice of America and the Australia Network, among many others. The general acceptability of these channels and the content they serve no doubt varies depending on where you live in the world and where your own allegiances with countries are. I generally don't have an issue with these channels existing. But when one of the countries broadcasting them starts rolling tanks into another country, I say that it's worth taking a closer look at that channel and the messaging it is broadcasting into your own country.
Which is where we're at with RT. Is there good reporting on Russia Today? Sure, at times. And it is a positive to hear dissenting viewpoints - both to hear alternative perspectives and to know that these perspectives even exist. But, while RT is reporting on what is going on, there's so much of a perversion of truth in enough stories to justify the removal of the channels from the local media. Certainly while Russia is invading another country and hoping to sandpaper over the narrative surrounding that.
Yesterday I watched via RT's YouTube channel a video about Ukraine and Russian soldiers jointly guarding the Chernobyl nuclear reactor. No mention at all of the hostages reportedly taken on site and the forceful takeover of the reactor by Russian soldiers. It is difficult to argue that RT is simply putting forth an alternate viewpoint.
Which is what we are seeing taking place right now. Here in Australia, the Murdoch-owned (well, they have 50% of it) Foxtel has bowed to public pressure and removed RT from its cable TV service. It has also removed RT from its subscription streaming news aggregator Flash. Local public broadcaster SBS has also removed RT and NTV Moscow content from its news bulletins.
RT continues to stream into Australia by way of YouTube, but YouTube has stopped streaming it into Ukraine by request of the Government there. It continues to broadcast into the UK where media regulator Ofcom is monitoring the channel for breaches of the broadcasting code.
YouTube has also cut off RT and other Russian state-owned media from collecting revenue through its platform.
An interesting article I stumbled upon over the weekend is this 2014 article from Buzzfeed talking about the experience of working for RT. Again, I stress that this is a number of years old now, but it still holds together as being reflective of RT.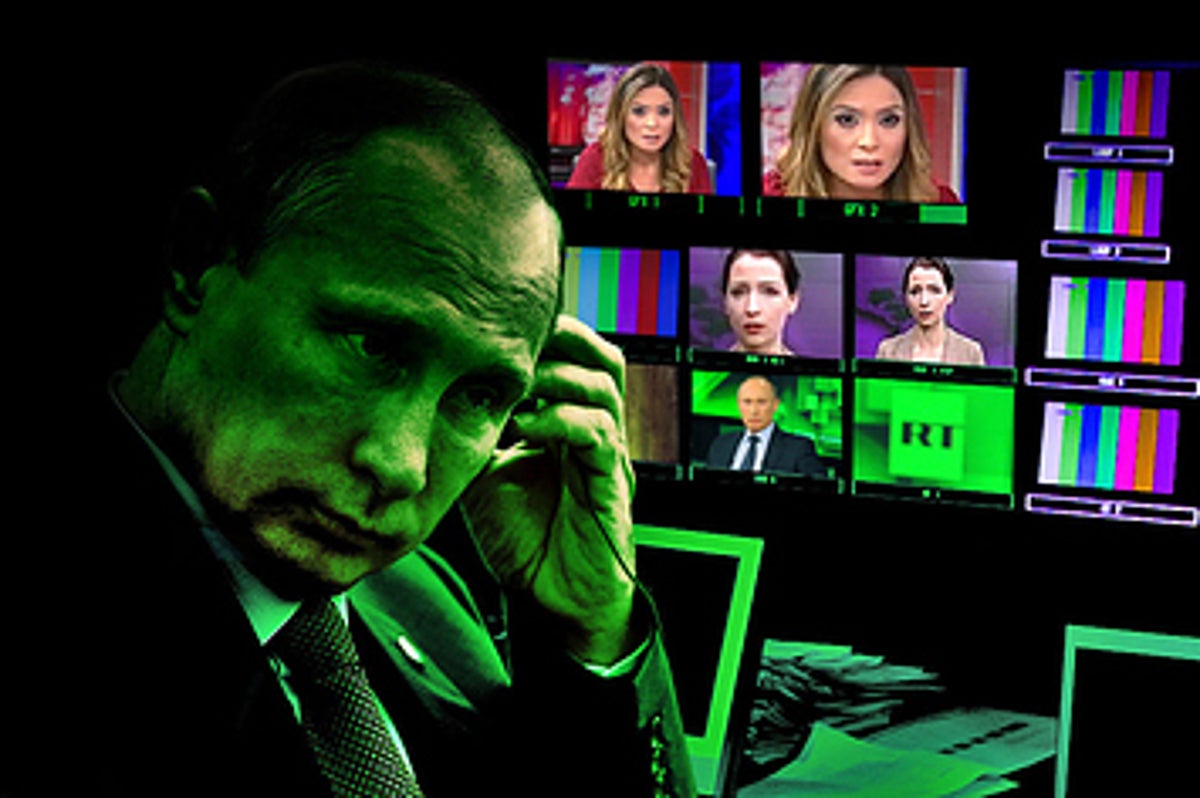 ---
Springfield responds
For some reason The Simpsons felt a need to respond, tweeting out this image of support for Ukraine:
I just don't understand why...
---
CNN set to announce a new boss
It's not official yet, but media reporters are claiming it is a done deal - TV producer Chris Licht will replace Jeff Zucker as the head of CNN.
While Licht doesn't have experience running the network, he has been a hugely successful TV producer. He created the network defining Morning Joe news show for MSNBC, before going on to overhaul the CBS This Morning show. He has also been responsible for resuscitating the practically DOA Late Show with Stephen Colbert. Before Licht started on the show, there was talk of Colbert being replaced in the 11:30pm slot by James Corden - but very quickly with Licht on board, Colbert leapt to number one in late night.
Licht has a strong track record in TV. He is said to share the belief that CNN has strayed too far from its news core product into opinion talk, an opinion held by Warner Bros Discovery chief David Zaslav and investor John Malone.
Mr. Licht is likely to have the full-throated support of Mr. Zaslav, the Discovery chief executive. The men dine together several times a year, and Mr. Licht has been a regular attendee of Mr. Zaslav's starry Labor Day weekend party in East Hampton, N.Y.
While I couldn't pretend to understand the day-to-day reality of running an organisation at the scale of CNN, Licht, to me, seems to be the right guy for the right time. CNN faces two challenges that I suspect Licht is adept at handling:
1)  CNN needs to re-orient itself post-Zucker to be more bipartisan and renew focus on the news. Yes, with a background with MSNBC and Colbert on his resume, Licht seems to be very much a creature of the left, that doesn't pigeon-hole him into only working in left-media. I always got the sense from CBS This Morning under his watch that it was a show that played it down the middle, delivering a mature approach to news and cultural affairs.
2) With the launch of CNN+, there's a need for someone who knows how to produce segmented television. CNN+, by all reports, has been built to be magazine-style in its approach with a mix of hard news programs and lighter lifestyle fare. Licht has proven he can do that in a way that feels measured and lacks the sensationalism that Zucker leaned into.
---
The rise of too-many documentary-dramas
Judy Berman at Time thinks there is an over-saturation of TV dramas documenting real life people and events. As I consider the value of my time spent as I stand on the precipice of Joe and Carole (the dramatized Tiger King show that I couldn't be less interested in), I sense that Berman has a point.
Yet for each docudrama with something to say, there are several more (see: Showtime's The Comey Rule, Hulu's Dopesick, Netflix's The Serpent, Bravo's Dirty John) that function as audiovisual Wikipedia pages, overflowing with names, dates, and statistics but light on narrative. Others, like Pam & Tommy, bungle their attempts at socially conscious revisionism so badly that after six or eight episodes, they abruptly end without arriving at a meaningful conclusion.
TeeVee Snacks
Trailer Park
61st Street debuts April 10 on AMC and AMC+.
The Thing About Pam debuts March 8 on NBC.
Theodosia debuts March 10 on HBO Max.