It has been a big day of announcements for the future output of Stranger Things creators Ross & Matt Duffer.
The stage show
It sounds like this won't just be an adaptation of the TV show as a stage play, rather, it'll be an original work set within the mythology of Stranger Things. The stage show will be produced by Sonia Friedman, Stephen Daldry, and Netflix.
Stephen Daldry (The Crown, Billy Elliot, The Reader), will also direct.
The production company
Upside Down Pictures is the name of the Duffer bros new production company. They say the projects they choose will be guided by those that inspired them when they were younger, with:
"stories that take place at that beautiful crossroads where the ordinary meets the extraordinary, where big spectacle co-exists with intimate character work, where heart wins out over cynicism."
The new stage show doesn't seem to come under the new production company from what I can tell, which strikes me as a bit odd. Netflix have the Duffer bros developing a Stranger Things spin-off, so it isn't as though Netflix don't plan to involve the Duffers in future Stranger Things projects.
Among the projects the Duffers do have announced is (yet another) remake of anime/manga series Death Note, and a series adaptation of Stephen King and Peter Straub's 1984 novel The Talisman. Is my memory playing tricks, or was there a scene in the most recent series of Stranger Things with one of the characters reading from that book?
Also on the books is an original series from creators Jeffrey Addiss and Will Matthews (Dark Crystal: Age of Resistance).
You know what is odd about the Duffer Brothers...? Despite having such a pop culture hit with Stranger Things, they seem to never do interviews. You don't hear them appearing on every podcast and online video show promoting their show/themselves. Outside of the Stranger Things aftershow a few years ago, I don't recall any media appearances outside of the occasional trade interview.
A Stranger Things take-down
There's a good analysis of the textually hollow nature of Stranger Things by Sophie Gilbert at The Atlantic. I get the sense that she likes the show, but also struggles with the construction of it.
Scholars of postmodernism might call Stranger Things a work of metafiction, a deliberately constructed object whose seams are visible by design. The Easter eggs meticulously thrown in to be spotted and itemized, and the inclusion of '80s cinema stalwarts (Winona Ryder, Sean Astin, Paul Reiser) encourage the viewer to consider the series consciously and analytically. But the conventions of the genres that the Duffers are rifling through mostly demand the opposite: total, blissful, dumb surrender to the sweep of the story at hand. In earlier seasons, this tension felt less discordant. In Season 1, Joyce Byers was a nervy, terrified single mother whose history of marital suffering gained resonance from Ryder's presence onscreen. If you can survive being chewed up and spat out as the ultimate Hollywood commodity, the show seemed to say, what's so scary about heading into hell to save your son? But in Season 4, with Joyce's mission retooled once more over the same tramlines (wacky theory, heroic journey, cathartic reunion), Ryder's performance feels less transportive than wearily self-aware.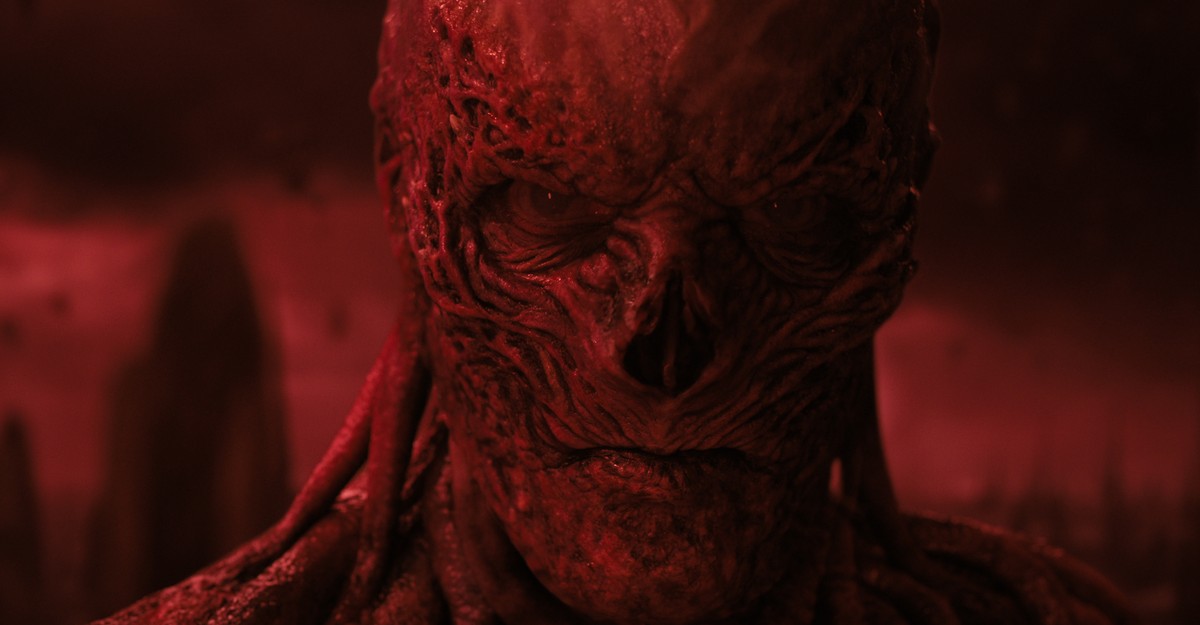 Reservation Dogs returns to Hulu Aug 3.
---
You were promised a newsletter would arrive in your inbox today. And I'm making that same promise for tomorrow. See you then.