Your favourite show (maybe) and mine (not actually, but I like it quite a bit) Succession is back for a new season. The HBO family drama(ish) is now filming the new season, which will consist of 10 episodes. Last season ran just 9 episodes. Thanks, COVID.
So, what is the new season about?
In the 10-episode season four, the sale of media conglomerate Waystar Royco to tech visionary Lukas Matsson moves ever closer. The prospect of this seismic sale provokes existential angst and familial division among the Roys as they anticipate what their lives will look like once the deal is completed. A power struggle ensues as the family weighs up a future where their cultural and political weight is severely curtailed.
That didn't really tell us anything we didn't know.
---
Ninja Warrior is heading to the Olympics
This story is wild. The 2028 Los Angeles Olympics is (likely) going to introduce an obstacle course. They are testing out two courses, one of them provided by Japanese TV network TBS. That course is the same one used for the TV show Ninja Warrior.
UIPM and FISO have requested TBS provides a Ninja Warrior obstacle course for use as a demonstration at the event. This course is currently used to film local versions for France, Poland and other European countries. The Wall Flip, Parallel Pipes, Wind Chimes and Tire Swing obstacles will feature.
Before you think this sounds horribly silly, it actually makes some sense.
The idea is that the obstacle course would feature as part of the Modern Pentatholon. This is an Olympic sport consisting of five disciplines: fencing, swimming, equestrian show jumping, laser pistol shooting and running. The obstacle course would replace the equestrian show jumping competition.
---
What would you do next after fatally shooting your colleague?
Alec Baldwin has options on the table. It's a bit awkward for him right now - after all, he did fire a gun on set that killed the cinematographer of his movie. But it's not as though he doesn't have a few things he could do. Maybe a TV show guest appearance, do some talk shows, write a book, etc etc.
On Tuesday he will be live streaming an interview with Woody Allen via his Instagram.
I don't have a problem with that personally, but also... it's maybe not the choice I'd be making right now, Mr Baldwin.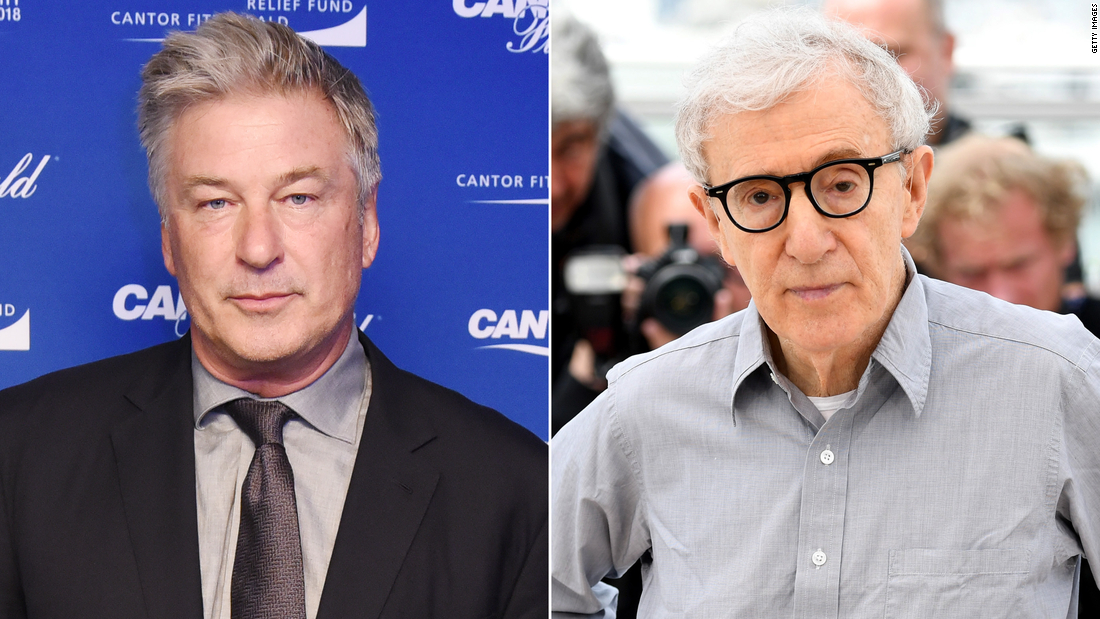 ---
Wagner to replace Maddow
MSNBC has finally announced a replacement host for Rachel Maddow: Alex Wagner. She won't be hosting full-time with Maddow still helming the Monday night 9-10pm slot, but Wagner will be there Tues-Fri nights.
I'm a big Alex Wagner fan - she may be enough to get me to check out MSNBC a bit more often than I have in the past year (which was pretty much never). Wagner is one of the presenters of the Showtime documentary series The Circus where she replaced outgoing presenter Mark Halperin when he got me-too'd.
Gugu Mbatha-Raw stars in Surface, which debuts on Apple TV+ July 29.
Di4ries debuts on Netflix in July.
---
That's it for today. I promise you tomorrow there will be another newsletter.