The Australian TV market is set to undergo a dramatic shift with dominant telco Telstra in advanced talks to buy a controlling stake in over-the-top TV streaming service Fetch TV.
Telstra is a joint owner in Australia's biggest subscription TV service Foxtel and has, for years, offered a Foxtel bundle to its customers allowing them cheaper phone and broadband deals if they also signed up to the pay TV service. In recent years, Telstra has also offered Telstra TV - a re-badged Roku box aimed at Telstra customers who wanted a connected device for apps like Netflix, Stan, etc.
The Roku contract is coming to an end, which means Telstra is reportedly looking to offer Fetch, (its Fetch box, and the Fetch line-up of streaming linear channels, which includes channels from Discovery, NBCUniversal, the BBC, and more) as its Telstra TV product.
Right now there are 1.4 million Telstra TV customers who will soon be Fetch TV users, which is a massive influx of customers. With nobody commenting publicly, there's obviously a number of significant customer-facing questions that cannot yet be answered (for example, will they re-label it as Telstra TV or just leave it as Fetch TV? Is a software upgrade enough for the pre-existing Telstra TV boxes to carry the Fetch service? Etc).
What we do know is that if this deal goes ahead, it is going to negatively impact Foxtel's desire to publicly list - a move that has reportedly been desired for some time. How attractive is Foxtel going to look to a market where Foxtel now has a significantly stronger competitor in Fetch TV, at a time where that HBO  contract is nearing its end. Internationally, Netflix, Paramount, and ITV have been slapped by Wall Street in recent months as support for streaming services has waned (Investors are increasingly concerned about the potential for growth that these services have in that they have a low ARPU and huge content costs involved).
Personally, I have long been a huge fan of Fetch TV. Behind the scenes, the team at Fetch are passionate about providing a quality viewing experience for their customers. And that is reflected in the product. It offers a customer-friendly priced set of channel packs, the hardware keeps getting better and better, and the user-interface has improved in leaps and bounds. If the deal closes, Telstra TV customers are going to have a much-improved product at their fingertips. This really is a win for all - except, Foxtel.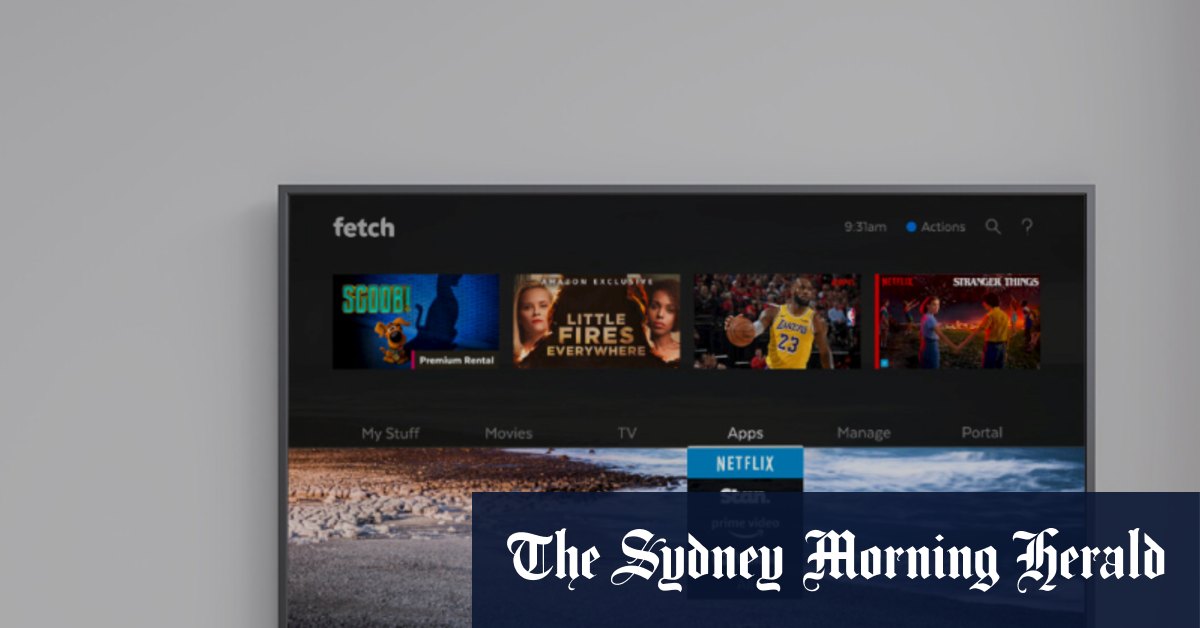 Note: The header photo is courtesy of Ausdroid. Read Neevrev Bhatt's review of the 4k Fetch TV Mini.
---
RIP Sesame Street's Emilio Delgado
For generations, Emilio Delgado was a presence in our lives. He was with the show since 1971, just two years after Sesame Street debuted. His character Luis was the owner of The Fix-It Shop and was seen on the show right through to 2016 when he, and a number of other original actors from the show, were let go during a re-tooling of Sesame Street.
"I was so excited, but as an actor I knew it was a job," he said. "Maybe it would last a year, maybe two years. Maybe not even that long. But it was great. I had a job on television, on a major television show."
---
The Man Who Fell To Earth - First 5 minutes
Showtime has an adaptation of The Man Who Fell To Earth set to debut on April 24. The show just debuted at SXSW and Showtime has released the first five minutes as a clip you can watch right now.
It has a great cast including Chiwetel Ejiofor and Naomie Harris, along with Jimmi Simpson, Rob Delaney, Sonya Cassidy, Joana Ribeiro, Annelle Olaleye, Kate Mulgrew, Clarke Peters, and Bill Nighy.
---
Finally, some Cumming
Last week I wrote too many words about Andre Braugher joining The Good Fight. Consider that a mix of enthusiasm by me and the culmination of finally having something interesting happen TV-wise last week. Boy was last week a dog of a week.
Just an hour or so after publishing, news also dropped that actor Alan Cumming is reprising his role as Eli Gold from The Good Wife on the spin-off show. He's on for just two episodes in a plot that has him helping out his newly-a-lawyer daughter Marissa. But quietly, I'm hoping that leads to more.
Now how long is it until Paramount shows Julianna Margulies some cash and gets her onto The Good Fight for a guest appearance?
TeeVee Snacks
Trailer Park
Undone returns to Amazon Prime Video for season 2 on April 29. What is Undone, I hear you ask? It's one of those incredible TV shows that almost no one watched - it's a rotoscope animated show (ie actors are filmed, then converted into animation) and was about a woman interrogating her memories to better understand who she is.
The Boys returns June 3 for season 3 on Amazon Prime Video.
Girls5Eva returns on May 5, appropriately enough, on Peacock.
They Call Me Magic debuts April 22 on Apple TV+.
Tiger and Bunny 2 debuts on Netflix April 8.
Dirty Lines is a new Netflix series about Amsterdam's first phone sex lines in the 80s. It debuts April 8.
Sheryl, a documentary about Sheryl Crow, debuts May 6 on Showtime.
Johnny Hallyday: Beyond Rock, a documentary about French rock icon Johnny Hallyday, debuts on Netflix March 29.
The Umbrella Academy returns June 22 for season 3 on Netflix.
---
And that is the brand new week of Always Be Watching started. We've got another four days of this business before I put up the Gone Fishin' sign for the weekend.