Ahead of the 94th Oscars telecast on March 27, the Oscars managed to piss off a whole bunch of people within the industry with an announcement yesterday: It is cutting eight awards out of the broadcast (sort-of):
Best Documentary Short Subject
Best Film Editing
Best Makeup and Hairstyling
Best Original Score
Best Production Design
Best Animated Short Film
Best Live Action Short Film
Best Sound
These awards will still be seen given to winners on screen, but in edited packages which will be broadcast during the live show - they'll be handed out on stage an hour prior to the televised show starting.
A gut feeling suggests that audiences are less interested in these awards than the ones focused on the actual movies or on-screen talent. I'd be willing to bet that Oscars producers looked at the minute by minute ratings of previous shows and saw this was more than a gut feeling. And let's be honest - it is hard to argue that most viewers care about these awards. After all, whenever you hear anyone talk about the Oscar race, nobody is ever predicting who will win the Best Makeup and Hairstyling category. These awards are simply not a part of the conversation.
Will reducing time given to these awards help to improve the show and sustain viewer interest through its tiring 3-hour runtime? I have no idea. We'll find out on the night. But at a time where ratings have hit all-time lows and there's a demonstrable lack of mainstream interest in watching the Oscars, dropping the lower profile awards from the show makes sense.
But... that's not really the end of the conversation...
Something to keep in mind is that all of this speaks to the bigger problems surrounding the Oscars (and the Emmys too, but we'll get to that in a moment...), which is that a celebration of the movies in the same way that has been done for almost a century simply doesn't work anymore. The Movies have changed. Audiences engagement with the Movies has changed.
The bleed between TV and movies is too great - production quality has increased across the board for TV, traditional movie stars are now moving back and forth between film & TV with regularity, and TV is now less open-ended in regards to its storytelling - delivering many of the same pleasures that movies offer. Meanwhile, the mainstream cinema experience is dominated by action adventure tentpoles, many of which feel just as serialised as TV does.
Add into the mix social media and the always-on access fans have to movie stars - there's simply less novelty to seeing your favourite stars on screen having a night out.
An award show for just movies makes as much sense as the Emmys celebrating only TV. The bleed between film and TV flows both ways. This isn't just a problem for the Oscars. Increasingly, the Emmy Awards also make less and less sense. Consider how the Emmys award certain movies, but not others. Really, why shouldn't Dune be nominated for Outstanding Television Movie? It was on HBO Max the same day as it was playing in a cinema. Why shouldn't Leonardo DiCaprio be nominated for Outstanding Actor in a Limited or Anthology Series or Movie for Netflix movir Don't Look Up? But that doesn't and will not happen. And they feel false as a result.
I realise that all of these awards are based on various guilds within AMPAS, but most viewers don't understand that. For them these award shows simply don't reflect their viewing experience anymore.
The best thing that could happen is for the Academy of Television Arts & Sciences and the Academy of Motion Picture Arts and Sciences to pool their resources together and create an audience-facing show rather than one that is (as is the case now) only talking to the industry. Otherwise... why bother even televising it?
My suggestion: Split it off into multiple award shows. One night is dedicated to the best TV drama series, feature films, actors, actresses, etc. The scripted fare. Another night is dedicated towards unscripted with the best feature documentaries, documentary series, variety shows, sketch shows, reality shows, and the performers, etc. Broadcast both - scripted at the start of the traditional TV season (Sept), and unscripted to close the traditional TV season (May). And then have a third show with the big technical categories and more niche interest awards. Make that available to streamers for the fans who want to celebrate that.
Of course, none of this will happen. These awards will just be run as they always have been, with cosmetic changes every year until the show is out-rated by old repeats of Soap (starring the Oscars greatest host, Billy Crystal). And that is, maybe, five years away at the current trajectory.
---
The Office: Down Under
There has been speculation of an Australian version of The Office for a while now. I don't really see it working and have just assumed it'll never happen. But over the past few days, conversation about this has been getting louder.
Yesterday The Herald Sun published an article that was ripped off just hours later by The Daily Mail, reporting that Amazon Prime Video are behind the new show. Gone is the previously (rumoured to be?) attached Jim Jefferies, and instead the plan is to cast a female lead on the show.
As per the news outlet and its parasite, the plan is to cast a woman as the manager of the office, with Magda Szubanski in consideration and Isla Fisher previously considered. Both strange choices considering Sarah Kendall is just a phone call away.
---
Great use of taxpayer dollars promoting Byron Baes
Yesterday Netflix launched the Byron Baes trailer - a show celebrating the influencer culture in Australia's Byron Bay. It looks terrible, but I am far from the audience for this show. I'm sure it'll find its tribe.
In a stellar content marketing article, writer Kate Ainsworth provides a fantastic explainer on what the show is and why to watch it. As she says: "If you're rapidly running out of new shows to watch on Netflix, worry no more."
The problem is that this article wasn't on one of Netflix's partner sites where it sponsors content marketing, nor was it on Netflix's own content marketing-driven website Tudum. This was on the Australian taxpayer-funded ABC website. Why is the ABC dedicating resources to promoting Netflix content? This isn't a review, or a cultural criticism - this article is pure promotion.
Right now this taxpayer promotion for Netflix's Byron Baes is the highest ranked news article on Google. I'm sure Netflix are very happy with it.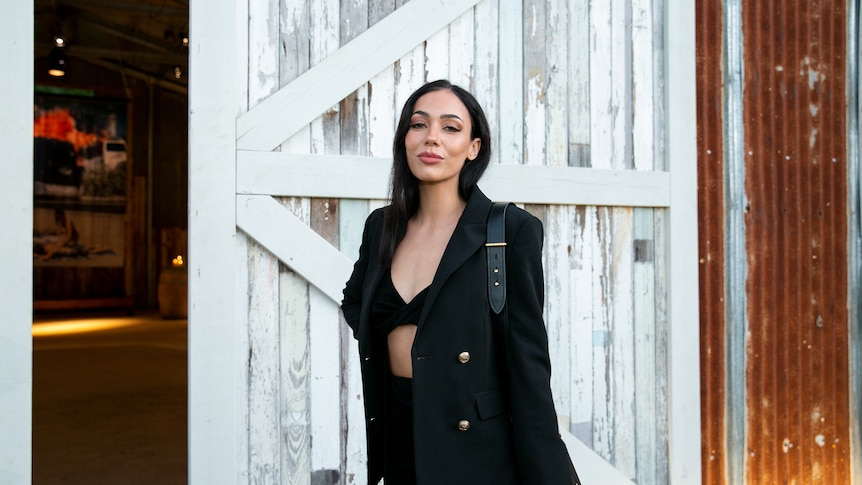 TeeVee Snacks
Trailer Park
Upload, a very charming and funny comedy that you're all sleeping on, returns March 11 for season 2 on Amazon Prime Video.
Ozark returns for its final batch of episodes April 29.
The Andy Warhol Diaries debuts on Netflix March 9.
The Pirates: The Last Royal Treasure debuts on Netflix March 2.
Byron Baes debuts March 9 on Netflix.
---
And that's it for today. The newsletter will be back tomorrow.