Last week wasn't a great one for Netflix. The share price tanked and it reported its first-ever subscriber loss. If the value of Netflix drops any further, I am positive you will see the streamer in play as an acquisition target (if would make for a very good investment by Comcast, owners of NBCUniversal).
In all of the conversation around the current market position of the streamer, identifying points of weakness surrounding the content, pricing, churn rates, and audience engagement, there was one element that wasn't really discussed much that is a factor in all of Netflix's weak spots: their marketing.
Up until recently, Netflix's marketing worked well for Netflix. They didn't engage in big ad campaigns (you rarely see big billboards, bus shelter ads, TV ads, radio spots, etc. At least, not outside of LA), nor does Netflix really push talent out for extensive press tours. The company simply doesn't behave like every other media company does. Instead, the best tool Netflix has had for promotion is Netflix.
Thanks to the Netflix algorithm, the shows or movies a subscriber will most likely want to watch are those pushed to them within a few moments of launching the app. A Netflix viewer doesn't need to be sold on the idea of watching a show: instead it is right there for them when they need it. And that seemed to work: shows generated some buzz organically thanks to word of mouth and through user discovery on platform.
But Netflix now have much stronger competition. It now has to compete against loud promotion and word of mouth buzz from the likes of Disney+, HBO Max, Showtime/Paramount+, and Apple TV+. One could also mention the likes of Peacock in the US, but... c'mon. The adults are talking here. The problem here for Netflix isn't just consumer drift, it is that if the audience is spending less time on platform, they have far less frequent exposure to Netflix's greatest marketing tool: Netflix.
In other words, if you aren't on Netflix, how are you going to know what is on Netflix? Word of mouth only gets one so far.
In the many changes you're going to start seeing to Netflix over the next 18 months as it addresses its pain points (pricing, lack of sports, etc etc), don't be surprised if suddenly you start seeing paid promotion around the place for Netflix product.
[I also find it incredible that Netflix has never introduced house ads onto the service, but that's a conversation for another time...]
---
RIP Will Smith's career (as far as 2022 is concerned)
Is there a Will Smith project still moving forward? Every movie, TV show, and (reportedly) marriage that Will Smith has is on bumpy ground right now with almost all of them getting cancelled.
The most recent two being the Netflix film Bright 2 and National Geographic show Pole To Pole. Both are no longer going forward.
Of course, I wouldn't rule Will Smith out just yet. Actors have come back from far worse. It'll just take some time, off-radar roles, and some humility from Smith. Also, an actual apology to Chris Rock would probably be a good move.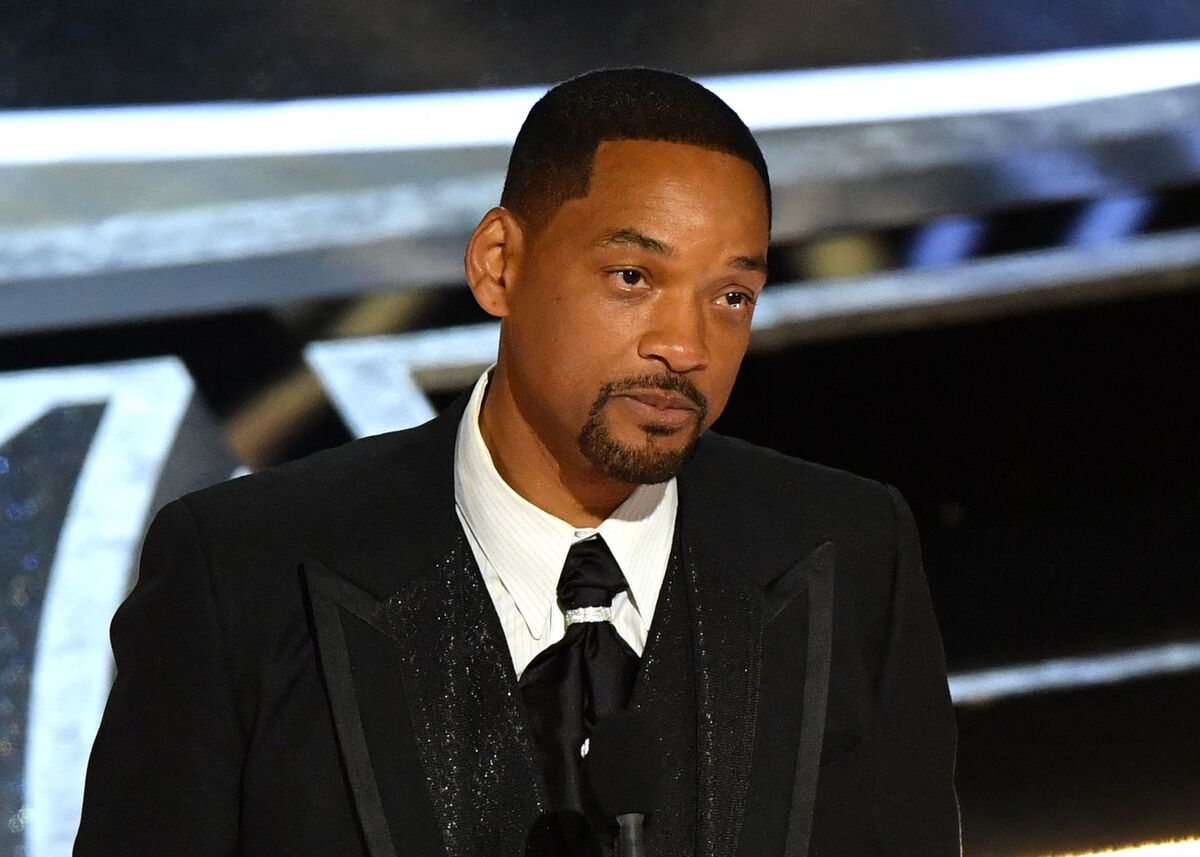 ---
Step aside Netflix, Pluto TV is free and "the future of streaming"
There's an interesting article on Indiewire. It's a bit of a hand-jobby industry article talking up an under-discussed streaming service that is quietly scoring some wins.
The overall takeaway that the article (and by extention, Paramount Global) would like you to have is that:
Last year free streamer topped $1 billion in revenue with 64 million viewers. Not bad for a service Paramount (nee ViacomCBS) bought for $340 million.
But, here's the thing (and why I am sharing the article). As shameless as this sort of article is... it's actually right. Pluto TV is a compelling product. It does represent a TV experience I suspect many of us will be using in the future. The below part of the article explains it nicely. Going into this, know that FAST is an acronym for Free Ad-Supported TV. It was a term coined by analyst Alan Wolk (quoted below).
So FAST makes sense for advertisers, but why are consumers so drawn to streaming reruns? Wolk's theory about the rising popularity of FAST is one that mirrors the decades-old feelings about basic cable. "People just want TV on in the background," he said. "They didn't really care what they are watching; it's a low ad-load, it was free. A lot of times it was older shows they remembered from when they were younger and hadn't seen in a while."

There's also what he identified as the "analysis paralysis" factor. When presented with too many choices — a fair description of the Peak TV landscape — people freeze and default to the option with the lowest barrier-to-entry. Plus, you know, it's free.

FAST also solves a pervasive market issue. "All the giant SVOD services, their goal is total world domination," Wolk said. "And they're all realizing that outside the U.S., Europe, and a couple of countries in Asia, nobody's got money to pay a streaming service. Netflix is learning this the hard way in India – they're getting their asses kicked."
On a related note, Aussie TV news site TV Tonight reports that Paramount execs were in the country last week, believed to be related to the local launch of Pluto TV.  We've known for some time that a local launch was in the works - what does this say about the timeframe?
TeeVee Snacks
David Hollander, the showrunner of the upcoming Showtime American Gigolo sequel TV series, has been removed from the series (with seven of ten episodes filmed). Nobody is commenting on why. Hollander had previously been the showrunner on Ray Donovan. Read: Variety
There are reports of a toxic workplace on entertainment news culture show Extra. At the centre of the complaints is EP Lisa Gregorisch-Dempsey. Read: The Wrap
Upcoming Game of Thrones spin-off House of The Dragon reportedly costs $20 million per episode to make. Read: Dark Horizons
Trailer Park
Night Sky debuts on Amazon Prime Video May 20.
Baby Fever debuts on Netflix June 8.
The Sound of Magic debuts on May 6 by way of Netflix.
---
That's it for today. But tomorrow... that's another newsletter.