2022 was the lousiest year in my experience as a cinema goer. Some of the films I saw were great, but the volume of films released was well below what we were seeing pre-pandemic.
It means that when it comes to looking back at the films I am happy putting in my top 10 list, I don't have ten films I think are worthy of being in a list like this. For example, I had a lot of fun watching Top Gun Maverick, but I don't think it really did all that much in terms of artistic or technical achievement.
So... I don't have a top 10 list this year. I reached eight titles. And even then I look at some of these titles and know they wouldn't have made my list in years where there were more films released.
8) Significant Other
7) Don't Worry Darling
6) Barbarian
5) Banshees of Inisherin
4) Kimi
3) Everything Everywhere All At Once
2) The Batman
1) Avatar: The Way of Water
In terms of my top 3, I was surprised to see how much I have favoured speactacle where in most years a title like Banshees of Inisherin would likely be the sort of title I'd be inclined to put in at number one.
Everything Everywhere All At Once I thought was an absolute gem of a film. It nicely balanced spectacle and emotional weight on what was a pretty limited budget. I didn't think there was anything new one could do with a dark Batman that I hadn't seen in a film or a comic book, but The Batman surprised me with its exceptionally dark story of a Batman finding his way. The sound and visual design of that film delivered a number of moments that will define 2022 in cinema for me.
And then there's Avatar: The Way of Water - some people have accused me of being so pro-Avatar as a grift. Some sort of performance art. And maybe they're right. But also, James Cameron delivered a film that on a sheer technical level was one of the most incredible achievements I have ever seen captured on film. The sophistication of the special effects, combined with what was highly introcate world building at a scale that we never seen in Hollywood blockbusters was frankly incredible. I won't disagree that the dialogue was a bit whiffy at times and that the film would have been well-served to trim a good 15-20 minutes out of it. But also, I had such a grand time luxuriating on the moon Pandora that when I think about all of the other cinematic experiences I felt this year, nothing quite rivalled it.
---
Fleishman Is In Trouble Finale
Yesterday the series finale of the very good Fleishman Is In Trouble streamed on Hulu (US) / Disney+ (International). If you haven't watched the show, what are you waiting for?
Here's a feature interview with creator Taffy Brodesser-Akner and actor Lizzy Caplan:
When I turned 40, a lot of people started coming to me and telling me they were getting divorced. They would show me their phones and I thought it was wild the way people were dating now. When I was dating, so much involved you showing up as a person. And the utter efficiency of being able to date while you're watching TV? Just, all of it was so appealing to me.
Here's Lizzy Caplan going solo talking about the perspective change that turned her into the series protagonist in the final episode.
The thing that gutted me the most is this idea of divorce. I'm 40 now. Some of my friends are starting to get divorced. It really is what she says in the show: You point at this one person for all your other failures. If you just get rid of your husband, then you get to be yourself again. It's not true because what you really want is to be young again. And that is a gut punch.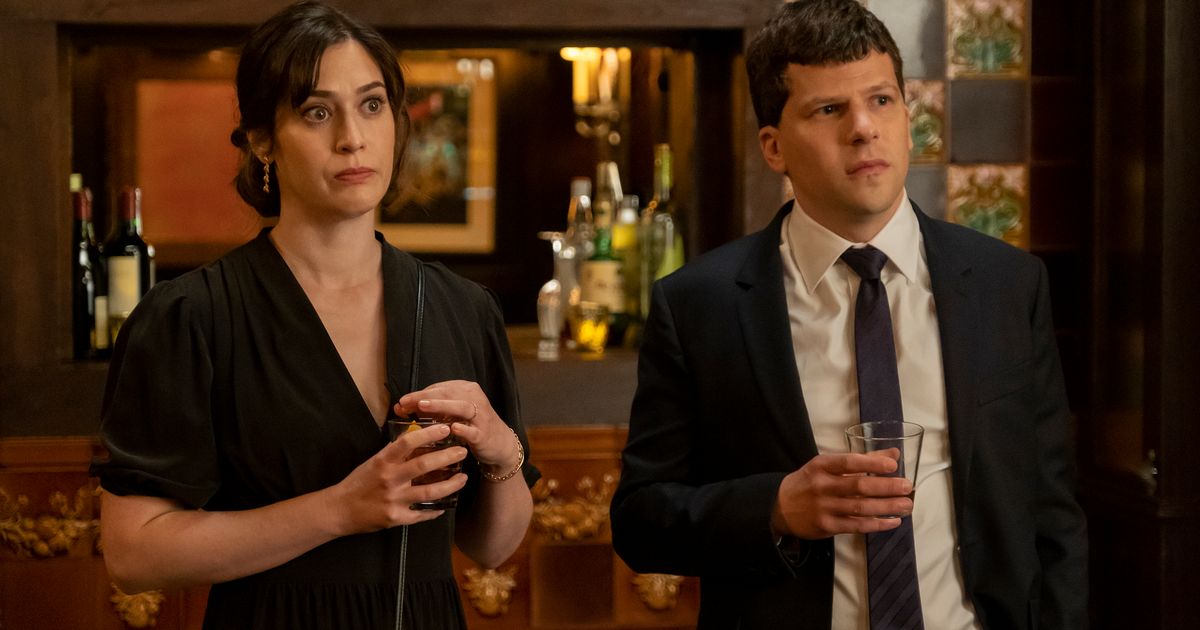 Here's Claire Danes talking about her role in the show now that the series has concluded. Please don't read this if you haven't watched the show...
The scream I really enjoyed. The scream I didn't have much anxiety about because when do you get to do that? That's like, not a thing. (Laughs.) That's not one of those scenes you're going to compare to another version. I just love the baldness of it. I love how it's set up, too. That she's completely resistant; she's kind of giggling nervously. She's working real hard to evade and avoid it. And then it allows for this kind of insane catharsis.
---
That's it for this morning. I'm off to eat some crumpets.