They were the Olympics nobody wanted and whether they have been a success or failure on TV, it seems, is a matter of opinion depending on who is reporting the numbers.
In the US, the opening ceremony was watched by just 17 million viewers - that's down on the last Olympics, held in Rio, where 26.5 million watched. It's a 30-year low. Why so low? As with most things like this, there's no one clear reason - but likely a combination of the general decline seen for live TV events in the past two years, along with the time difference between Japan and the US (meaning viewers either watched it in the wee hours of the morning or time delayed). While sports are generally inoculated from the downward viewing trends, the opening ceremony isn't as much about sports as much as it is about dance, performance, and athletes waving flags.
In Australia, the Olympics delivered broadcaster Seven a 56% share on Friday and on the Sunday that figure got to be as high as 59% - it helps having a time difference of just an hour between Japan and Australia. 2.87 million people watched it on Friday night - besting the Rio and London Olympics viewership.
The real success story for Seven has been for it's streaming service 7Plus which broke records for the platform - 207.9 million live streamed minutes and 30.8 million video-on-demand minutes. The previous record was 86 million for the State of Origin rugby league match held just weeks ago on 14 July.
Meanwhile in the UK, viewers are ticked-off with the Olympics only available on pay television with the BBC losing the rights to Discovery.
Olympics organisers decided to sell the European television rights for the games to the US company Discovery in a £920m deal. Discovery has in turn put the vast majority of the coverage behind a paywall, accessible only through their Eurosport channels or on the new £6.99-a-month streaming service Discovery+.
This isn't to say that people in the UK are not able to watch any Olympics coverage without paying. Part of the deal with the IOC meant Discovery had to have a free-to-air partner, with the BBC broadcasting some events live.
As part of this sub-licensing arrangement, the BBC can show a maximum of two live events at one time, through one television channel and a second feed provided through the red button service and online. Everything else requires viewers to switch to Eurosport or Discovery+, meaning many sports are simply not covered live by the BBC.
For the past two Olympics, the BBC had extensive online streaming of all the events. Without that this year, viewers are complaining en masse to the BBC (who are not responsible for being unable to provide that coverage).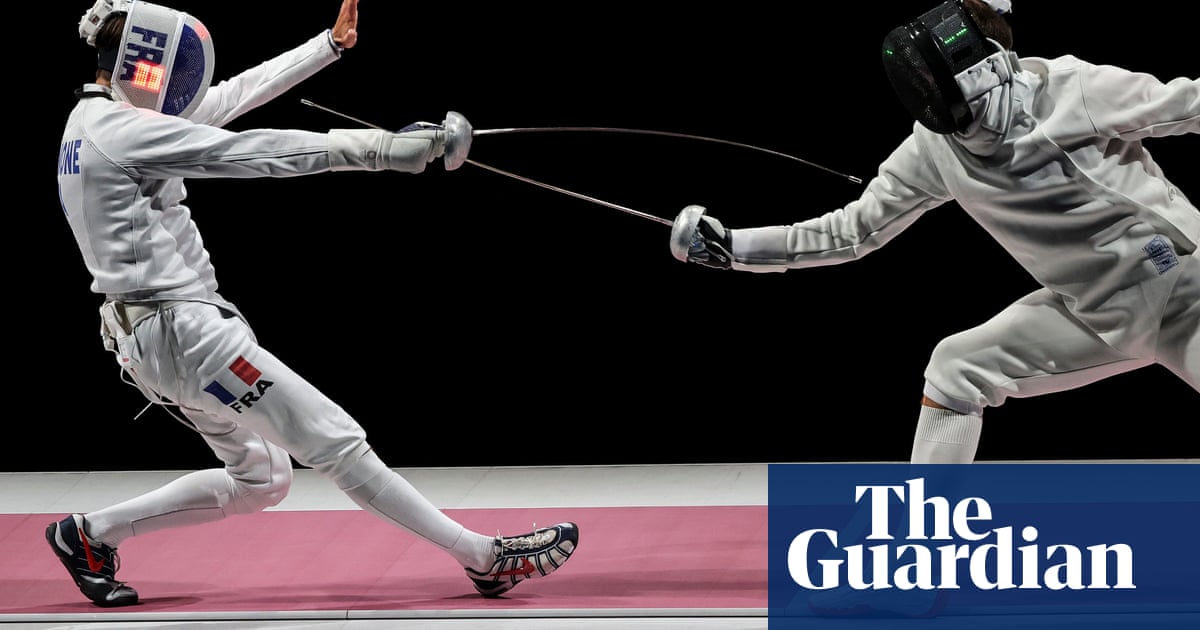 ---
TeeVee Snacks
The Simpsons has a musical episode with Kristen Bell performing as Marge's singing voice. Read: EW
The first images have been released for Netflix's upcoming Usagi Yojimbo adaptation series - Samurai Rabbit: The Usagi Chronicles. Read: Polygon
---
The most compelling headline you will read today
There is nothing about this story that I am not desperate to find out more about.
You can read the story HERE.
---
A Michael B Jordan TV show. And he'll be a Superman. Whaaa...!!!!????
There was talk a few months ago about a Superman movie in development at Warner Bros by Ta-Nehisi Coates and JJ Abrams focused on an African American Clark Kent/Superman.
That idea didn't sit right with me (there's something that doesn't sit right about racebending certain characters), but I'm much more enthused when I hear that word has it (unconfirmed) that Michael B Jordan is set to play Var-Zod (an alternate reality Kryptonian who takes up the mantle of Superman).
A recent editorial penned by Jamie Broadnax for Black Girl Nerds provides some context and prompted Collider to do some digging, as Broadnax's sources told her that "Jordan has not wanted to engage in conversations about racebending Kal-El for the same reasons many of the fans are pushing back on the current Warner Bros. re-imagined version of Clark Kent, but that he would be interested in engaging on a Black Superman project centering on the Val-Zod storyline."
Read more: Collider
---
Big change for Doctor Who
Popular children's television series Doctor Who is trying something it deems to be ambitious: a season-long storyline. All 8-episodes of it's upcoming 'thirteenth' season will run as a serial, much in the same way that Doctor Who traditionally ran serialised stories pre-reboot.
Here's series showrunner Chris Chibnall:
The big thing that we're going to be doing this year is it's all one story, so every episode is one chapter in a bigger story," he says.

There were two ways you could go: we're just going to do lots of tiny episodes in one room with no monsters, or we could throw down the gauntlet and go "we're going to do the biggest story we've ever done, we're going to go all kinds of different places, we're going to have all kinds of characters and monsters, and it's all going to be part of a bigger whole." I think it's definitely the most ambitious thing we've done since we've been on the series.
---
Trailer Park
Dexter returns to TV with a limited series November 7 on Showtime.
Chucky debuts October 12 on Syfy.
S.O.Z. Soldados o Zombies debuts on Amazon Prime Video August 6.
Blade Runner: Black Lotus debuts later this year on Adult Swim & Crunchyroll.
Slasher: Flesh and Blood debuts on Shudder August 12.
La Brea debuts later this year on NBC.
American Rust debuts Sept 12 on Showtime.
The Harper House debuts September 16 on Paramount+.
---
What's next? Tomorrow.