We lost a lot of pretty average shows this past weekend. There will be those who mourn for them, I'm sure. But most of us will somehow be able to continue on with our day.
Dead: Netflix's Space Force
A second season reboot of the Steve Carrell comedy couldn't save it from Netflix's cost-conscious bloody hands this weekend. Will the cast ever be able to find work again? Steve Carrell, John Malkovich, Ben Scwartz... good luck. It's a tough job market out there.
Dead: Netflix's kids shows
Two Netflix kids shows were shown the door. Dino Daycare (great name) and Boons and Curses. Both were in production, but yet to air an episode.
Dead: The CW's DC's Legends of Tomorrow
The show was a weird hodge-podge of DC superheroes teamed up to travel through time (I'm guessing... I never got around to watching it). Characters on the show were seemingly chosen based on guest roles in the other DC Comics live action shows and drawn out of a hat.
It lasted 7 seasons, inexplicably.
Dead: The CW's Batwoman
After 3 seasons and 2 different titular Batwomans, The CW pulled the pin on the show. Did it get better after that terrible pilot episode? It almost certainly had to.
---
The deal is done: Telstra buys Fetch TV
To the casual observer, this may not seem like a huge deal. But it is going to have huge ramifications for the Australian TV market.
Telstra has bought a 51% stake in subscription hardware/TV platformer Fetch TV for $50 million. It will begin the process now of migrating its 800,000 Telstra TV subscribers over to the Fetch TV platform.
Until now, telco Telstra has offered Telstra TV - a small streaming box (a re-badged Roku box) that provided access to a number of streaming apps and added a smart layer over the top for free-to-air broadcast channels (you plug your arial cable into the back of it, as I recall).
Fetch TV is a similar product, only it also offers several packages of linear streamed channels. There are 45+ channels available for a monthly $20 package. Fetch also offer a library of approx 30 free movies (good titles, too) which are updated monthly. You can also stream from most of the biggest streaming services in Australia (think: Netflix, Stan, Disney, Amazon Prime Video, etc). What it doesn't have is the Foxtel Group streaming services Kayo or Binge, but word has it that they are talking about launching those apps on Fetch as the migration of customers begins.
Up until now, Foxtel has been reticent to launch its services on the competing Fetch TV service. But with 800,000 customers being migrated over and Telstra still a co-owner of Foxtel, it doesn't appear that Foxtel will have much choice other than to play ball.
With 670,000 existing subscribers in addition to the 800,000 new former Telstra TV subscribers, Fetch TV is suddenly a major TV brand in Australia. Fetch TV is also a far more appealing, customer friendly product than Telstra TV was, so this is likely just the ground-floor for Fetch - there's a lot of potential for growth here.  
The big question in my mind is what the impact here is on Foxtel's traditional cable TV service more broadly. With Telstra a co-owner of Foxtel and deals in place to encourage Foxtel subscriptions, one would assume there is a significant overlap between Telstra customers and Foxtel. Yes, Foxtel has a number of deals in place for some really great content, but as customers become increasingly price conscious, that $20 Fetch TV price suddenly looks like an absolute steal compared to what they are paying for Foxtel each month...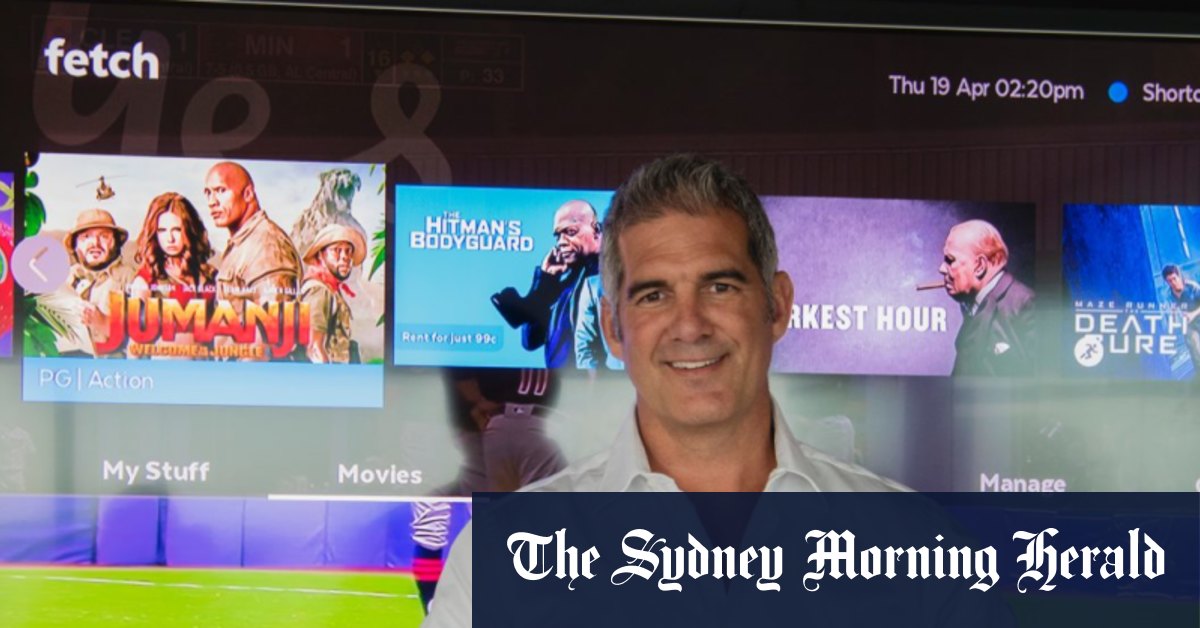 Fetch unveil new PVR
In related news, Fetch TV has unveiled an update to its PVR.
Fetch Mighty Gen 4PVR is rolling out now to retail stores and will be available to customers through Internet providers later in the year. I've liked the Fetch hardware I have used in the past. I might go play with this in a store.
---
I don't think Craig Ferguson wants the job
Last Friday it was revealed that James Corden is leaving as host of The Late Late Show. Former host Craig Ferguson has commented on calls for him to return:
---
Star Trek: Strange New Worlds to debut this coming Friday
Reviews for the new Star Trek show have been uniformly positive. Here's two that I found open in tabs in my browser this morning:
"...with Strange New Worlds they've got the real thing at last – a live-action, modern series that actually feels like Star Trek. Watching the first three episodes of this show was like sinking into a warm bath, and I was reminded of just how satisfying this format can be."
-Huw Fullerton, Radio Times
"Contemporary visual effects (and a Paramount+ budget) have given the Enterprise a facelift. Its hull is now studded with hundreds of teensy, warmly glowing windows, its bridge is more sleek and interactive, its sickbay more Apple-store-chic, and its crew cabins far, far more lux than you remember.
Star Trek: Strange New Worlds doesn't make any apologies for that, which is part of its charm. It doesn't particularly care about the version of the Enterprise or its crew you may or may not be holding in your head, and heart. It simply wants to tell Trek stories the way they used to be told — one space battle, one diplomatic summit, one alien virus, one spatial anomaly, one transporter accident at a time."
-Glen Weldon, NPR
And, should you be interested, here's the opening title sequence to the new show. I had hoped it might be more zippy like The Original Series theme. Oh well. It's a bit nice though.
---
In memory of Bob Saget
This project has sought to remember the work of Bob Saget in the most appropriate of ways: by cataloguing the number of 'nut shots' seen during his 188-episode run of hosting America's Funniest Home Video Show.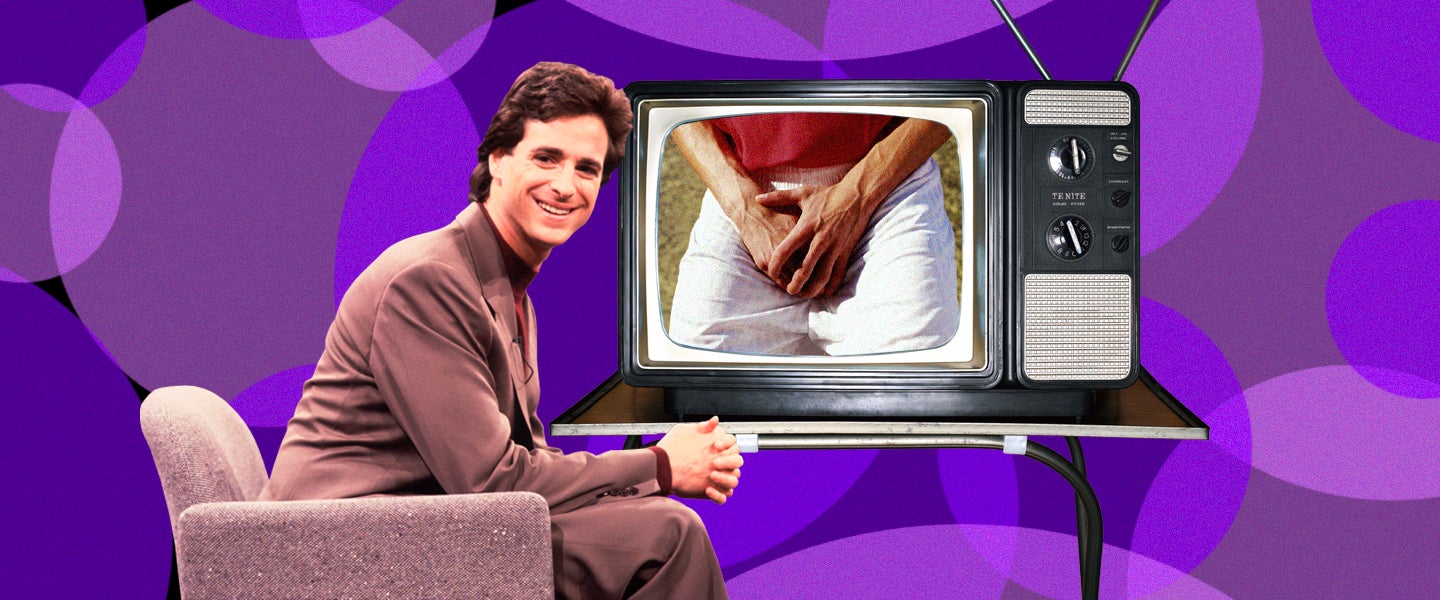 Speaking of Elisabeth Moss, her new Apple TV+ show Shining Girls is really great. Here's the ABW review:
Bling Empire season 2 debuts May 13 on Netflix. Why are subscriber numbers dropping? I dunno...
Glamour Girls is coming soon to Netflix. It's a remake of the 1994 film of the same name.
---
That's it for today. More newsletter tomorrow.