The TV from my youth in the 80s/90s thrived in irony and sarcasm, but there has been a shift over the past 20 years towards a new type of TV hero, best typified by the earnest nicety of Ted Lasso.
James Poniewozik at the New York Times has a must-read feature this morning that charts the shift in US TV from the Seinfeld/David Letterman model of ironic, detached comedy and the way it has now also embraced a more heartfelt, human comedic flavour with the rise of shows like Ted Lasso.
When you watched "Arrested Development" in 2003, you might love watching the Bluths, but you were under no illusions that you were meant to see them the way they saw themselves. Whereas watching "Ted Lasso," you believe that Ted Lasso is decent, and so do the supporting characters (even the ones who don't like him), and so does "Ted Lasso."
He doesn't reference it in the article, but if you're a fan of the more sincere Ted Lasso take on comedy, might I suggest wholesome normcore champion Joe Pera Talks With You. It's not for everyone, but if you can lock into the comedic rhythms of this show, a more spiritually uplifting show there is not on television.
But, back to Poniewozik's article - the article is smart in that it doesn't declare either approach to be better than the other. Just different.
None of this is to say that warm, sincere TV shows are worse, or simpler, or dumber than their more ironic counterparts. Yes, "Ted Lasso" can lean heavily on the sentiment; the new season has a Christmas episode you could frost a gingerbread house with. But it's far more nuanced than the hugging-and-learning sitcoms of TV's early years — often challenging whether Ted's winning-isn't-everything attitude is the right fit for every situation, and whether it's even entirely healthy.

For that matter, using irony and discomfort to tell a story doesn't mean being nihilistic; "The Sopranos" was intensely moral even if Tony Soprano was not. But antihero dramas and cringe comedies became so widespread that they developed their own clichés, just like the older, moralistic shows they reacted against. It may just have been time for the pendulum to swing, for creators to realize that exploring the challenge of being good can be just as interesting as scooping up the 31 flavors of evil.
Read: NYT
---
New Exorcist trilogy made for a streaming future
In a $400 million deal, low budget horror studio Blumhouse and Universal is bringing back The Exorcist with David Gordon Green directing. Joining the cast is Ellen Burstyn, reprising her role from the first film, and Leslie Odom Jr.
What's unique about this plan is that the first film is set for a cinema release in Oct 2023, but planned sequels are likely to go straight to the NBC Universal-owned Peacock streaming service.
---
The Wedding Season - a romantic comedy that kills
Disney+ sub-brand Star has just commissioned a new UK comedy for the streaming service - The Wedding Season. Read this synopsis and keep in mind that this is a romantic comedy:
The series tells the story of a beautiful bride who is discovered on her wedding day surrounded by the bodies of her husband and all of his family – and nobody is entirely sure who is responsible.
Tell me you're not curious.
---
The cost of coronavirus TV shutdowns
An interesting lawsuit filed in the US this week - Always Smiling Productions is suing Chubb National Insurance Company over the refusal to pay out money over the cost of shutting down production on Apple TV+ drama The Morning Show.
Always Smiling estimates the cost at $44 million. Chubb agreed to pay out $1 million.
Chubb has agreed to pay $1 million under the producer's civil authority coverage (meaning, government orders that interfere with the use of facilities), but is taking a harder line with the bigger-ticket items. For example, the cast  policy covers "death, injury, sickness, kidnap, or compulsion by physical force or threat of physical force," and Chubb says nothing like that has happened.
371 similar cases have been heard in federal court, with 93% of them dismissed.
---
TeeVee Snacks
---
Bonkers Days of Our Lives spin-off is limited
This is interesting - Days of Our Lives, a long running daytime soap older than many of you reading this newsletter, is launching a spin-off series. But this isn't planned as a series that will keep running for generations.
Days of Our Lives: Beyond Salem is a five-episode limited series made for streaming service Peacock that will bring back a number of favorite characters. Here's the wild synopsis about missing jewels:
In a race against time, ISA agent Billie Reed (Lisa Rinna) crosses the globe in search of the missing treasure. The series promises plenty of romance, action, drama, and surprises that Days fans have come to expect over the years. Viewers will spend a week with their fave Salem couples and reconnect with some familiar faces throughout the series.
---
Two Hands: The Series
Screen Australia has announced the recipients of funding allocation from it's Premium and Generate Funds for 2020/21. Among the projects listed was a new series based on the Heath Ledger/Rose Byrne/Bryan Brown crime film Two Hands. Gregor Jordan, who wrote and directed the film, is on board here once again as a writer/director.
Also announced is an adaptation of the Mireille Juchau book The World Without Us, which is set to be retitled as The Hive.
---
RIP Dieter Drummer
The former Home & Away and Neighbours actor was found dead over the weekend after requests for a welfare check. Police don't believe that the death was suspicious.
Brummer joined the cast of Seven's Home and Away in 1992. He became a fan favourite during his time on the show, with his character particularly beloved for his romance with Angel, played by Melissa George.

Brummer was nominated for gold and silver Logie awards in the "most popular actor" category for his performance on Home and Away, which he won in 1995 and 1996, and was twice voted "prince of soap" by Dolly magazine readers.
If you or a loved one need someone to talk to (especially right now - it has been a tough year and a half), reach out and get in contact with someone who can help.
Lifeline: 13 11 14 or lifeline.org.au
Beyond Blue: 1300 22 4636 or beyondblue.org.au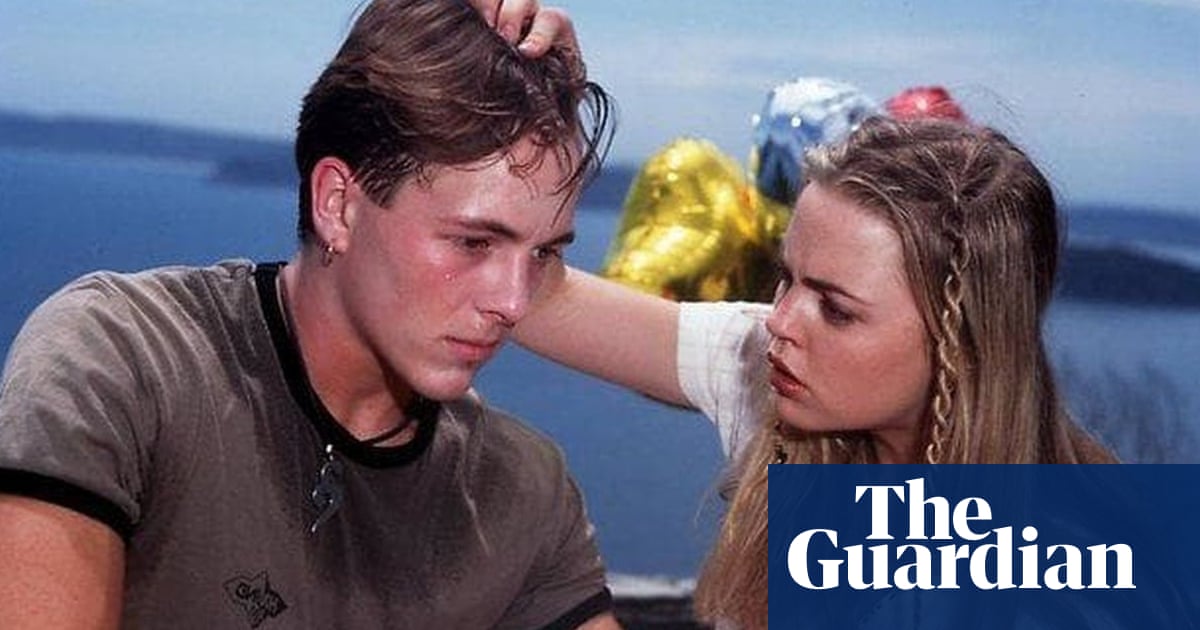 ---
Trailer Park
Chapelwaite debuts on Epix on August 22 and Stan in Australia on August 23.
Post Mortem debuts on Netflix August 25.
Memories of a Murderer: The Nilsen Tapes debuts on Netflix 18 August.
The Loud House debuts on Netflix August 20.
Man In Love debuts on Netflix August 20.
Day of The Dead debuts on Syfy in October.
---
What's next? Tomorrow.