Viola Davis has faced some criticism for her role as Michelle Obama in new Showtime/Paramount+ series The First Lady. In an interview she hit back saying:
The thing about critics is they serve absolutely no purpose. And I'm not saying that to be nasty either.
Viola Davis' segments in The First Lady are by far the least interesting in that show. She is, to be completely frank, an absolute bore to watch on screen. Viewers are better off fast forwarding to all the segments with Michelle Pfeiffer as Betty Ford who is genuinely great in the show.
And I'm not saying that to be nasty either.
There is a conversation to be had about the value of critics in a world where the critical voice is diminished by the vastness of digital content and the reduced influence of media. Also, how receptive are audiences to critical evaluation of what are effectively theme park rides on the big screen? But that's not the conversation that Davis is trying to have here.
---
Warner Bros Discovery report results
Honestly, there's nothing especially interesting about Warner Bros Discovery's earnings report today. The message from the team is that they have just merged the company and will be judicious in expenditure with no plans to be the biggest spending service. The company has $3 billion debt it is looking to pay off and is working towards that. The message to Wall Street: We're a steady and responsible ship.
One interesting tidbit is that the company will again return to selling content internationally in territories where HBO Max won't launch for some time.
More interesting will be WBD's upfronts held in May.
---
Bluey a trojan horse
There's nothing revelatory here, but for those who identify as Bluey-interested or even Bluey-curious, David Knox at TV Tonight has a nice feature story looking back at the origins of the animated family show Bluey.
We were literally told by everyone. 'We don't know if this is Peppa Pig or Family Guy.' For about a year that went on. We stupidly answered 'both' -but that doesn't exist.
---
Josh Charles speaks
I'm a big fan of Josh Charles. He's a performer I can watch endlessly. One of my favourite roles of his was playing Dan Rydell in Sports Night. So, it was interesting to read this (very good) Esquire interview where he was asked about performing an Aaron Sorkin script. He wasn't into the experience.
I think his stuff works incredibly well. I mean, it can. I personally think when it works best is when it's in a film and there's a director who's checking it a little bit. I think that's where Aaron's stuff even sings more, when there's a Fincher or a Warren Beatty or a Rob Reiner. What you're saying is you feel like the actors are always having fun, and yes, I guess they are. It works in The West Wing to extraordinary degree. It's fun to watch them have the wordplay. When you're doing a steady diet of it I think it feels a little self-conscious to me, honestly. I find it very aware of itself.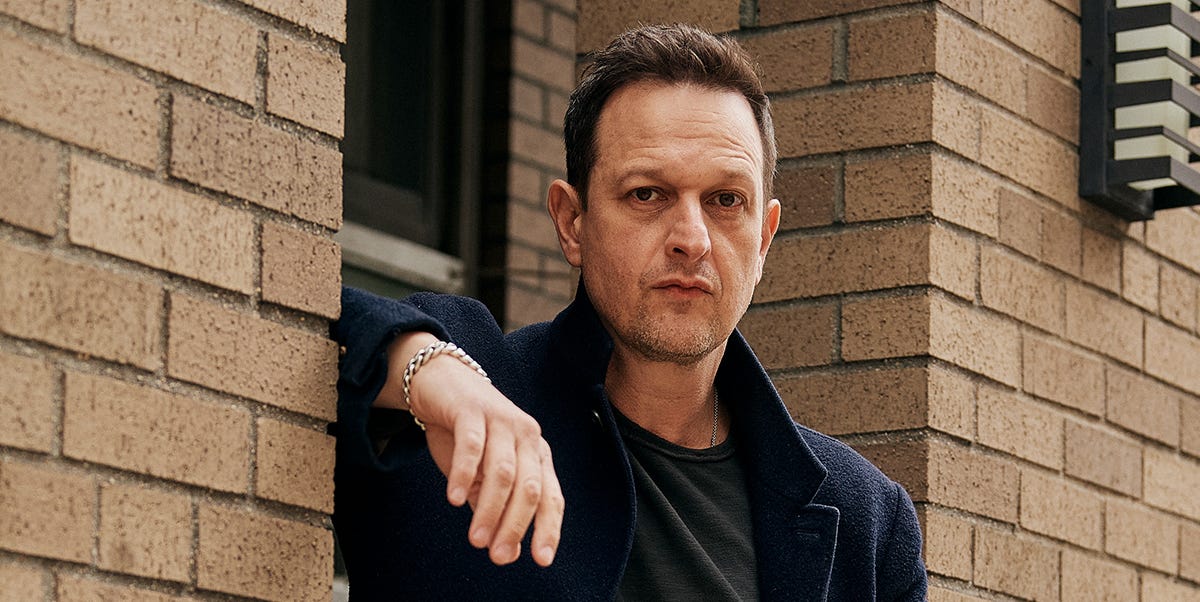 ---
VR robots the future of construction
Look, I know this story is a bit of a stretch for the newsletter which focuses on screen watching. Occasionally I'll run a story about VR, but always from a consumer-level perspective.
Honestly, I just thought this story is pretty cool.
Japan rail company JR West is using virtual reality giant robots to construct railway lines.
The system is surprisingly straightforward. Operators sit in the driving cab and use an HP Reverb G2 VR headset to view the world from the perspective of the robot. A large control panel is used to operate two mechanical arms equipped with dual clamps, allowing users to interact with various machinery in detail. Operators will supposedly be able to feel the weight of objects as they work, offering a more intuitive and natural experience.
TeeVee Snacks
Trailer Park
The Essex Serpent debuts on Apple TV+ May 13 and stars Claire Danes and Tom Hiddleston.
F**k Love Too is a Ducth movie that debuts on Netflix May 20.
Hacks returns to HBO Max May 12.
---
That's it for today. Tomorrow... more of this.