It appears that subscribers who opt for the cheaper, ad-supported Netflix experience will also be going no-frills on some of the other Netflix functions. The ability to download movies or TV shows will be reserved for the full-priced, upper-Netflix experience.
This is, as-per Bloomberg, information found in the code for the iOS Netflix app.
Netflix's app has additional hidden references to its ad expansion, including text about helping Netflix tailor ads to specific users. "Now, let's set up your ad experience. We just need a few details to make sure you get the most relevant ads on Netflix. It'll be really quick, we promise!" one message reads.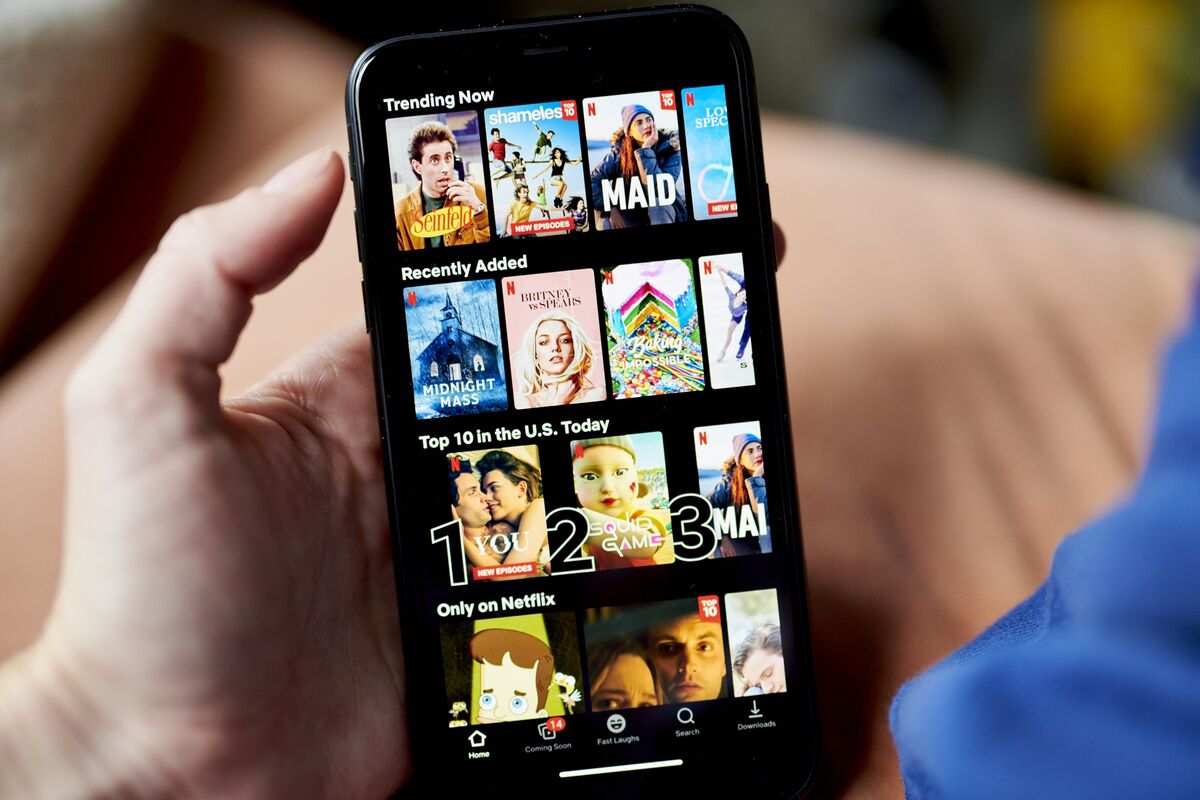 ---
Paramount+ flies Australia's friendly skies
This month Paramount+ will be available on Australian Qantas flights. Fire up the Qantas in-flight app and you'll find a tab for Paramount+ shows like iCarly, The Offer, Star Trek, NCIS, and Australia's favourite line-item - the ironically titled Spreadsheet.
A smart partnership for all involved - it gets Qantas access to some pretty strong content, while raising hands-on brand engagement for Paramount+. That latter part is hugely important for a brand like Paramount+ - folks have seen the bus ads and billboards, but unless they have a friend talking it up, I would imagine there's a lot of people who haven't given it a second thought. For some viewers all it will take is watching the first episode of The Offer to encourage them to sign up once they get off the flight.
---
It's really an 8-hour movie...
If I wanted to be watching a movie, why would I be watching an 8-episode TV series? Sorry showrunners, but calling your TV show a 'movie' isn't elevating your TV show - if anything it makes you seem like you are embarrassed to be making TV. Which is weird considering how much trash is made for the cinema screen and how most of the interesting stories are now being presented on TV.
Also, Tim Burton hasn't made a decent movie for over 20 years. Why would I want an additional 6-hours?
8-hour Tim Burton movie Wednesday Addams debuts on Netflix later this year.
Vampire Academy debuts on Peacock Sept 15.
The Greatest Beer Run Ever debuts Sept 30 on Apple TV+.
Shipwreck Hunters Australia debuts on Disney+ Oct 5.
---
That's it for today. Tomorrow, I am aware, is another day. Let's talk then.