Netflix are wasting no time in setting up interesting and unexpected adaptations from the Roald Dahl catalogue. In addition to a Twits cartoon, a Charlie and The Chocolate Factory series, and an Oompa Loompa spin-off, Netflix has just announced a live action adaptation of The Wonderful World of Henry Sugar.
I'll admit to not remembering that book at all, which was a collection of short stories. It is expected that this new film will be an anthology. Wes Anderson directs, with a cast including Benedict Cumberbatch in the titular role, with Ralph Fiennes, Dev Patel, and Ben Kingsley also set to appear.
The film marks the second time Wes Anderson has adapted a Roald Dahl book - his previous film being The Fantastic Mr Fox.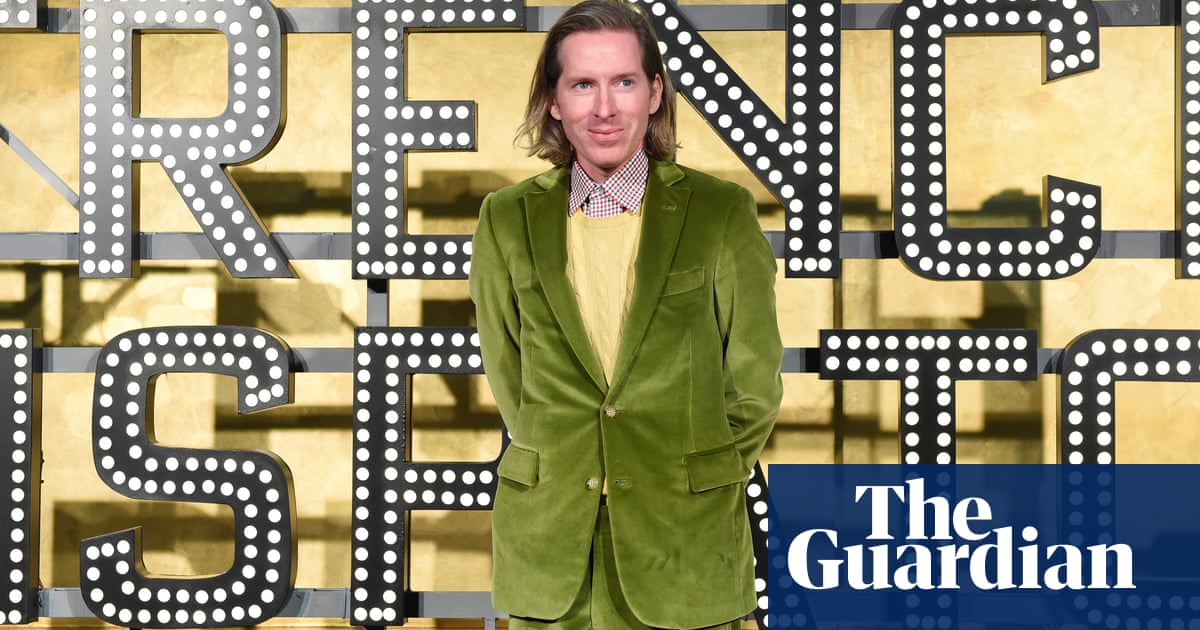 ---
Adam Scott is ready to Party Down
I remain apprehensive about the return of Party Down. Is a revival necessary? Can't we just have those two perfect seasons? Regardless, it is kind of fun to see Instagram photos of the cast suiting up.
---
Oh, Canada
In Friday's Always Be Streaming newsletter I referenced the new Andrew Phung sitcom Run The Burbs and Kim's Convenience spin-off Strays. Having not seen either, I went hunting and found them both on the CBC Gem app. I'm known to do a bit of international TV app tourism and watched both. Run The Burbs first episode had some laughs - while not especially great, it has potential and I'd happily watch more. Strays is a comedy set in a dog shelter, which makes it feel almost too easy to snarkily suggest it should get put down. So I won't do that.
While visiting Canada, I got curious and also checked out the CTV app and found an EXTENSIVE library of what it brands as 'Throwback' shows. What's noteworthy about the library is just how many titles I have never found streaming anywhere else.
Some notable titles:
Brewster Place - Oprah Winfrey starred in this 1990 sequel to the mini-series The Women of Brewster Place.
High Tide (1994) - a beach-based detective show starring Rick Springfield, George Segal, and Lucy Lawless.
Partners In Crime (1984) - A detective show with the ex-wives of a private detective taking over his agency after he died. Stars Lynda Carter and Loni Anderson.
Ned & Stacey (1995) - Thomas Haden Church and Debra Messing enter into a marriage of convenience. A wife helps him get a promotion, while she needs to live in his apartment (and not her parents house).
Archie Bunker's Place (1979) - An All In The Family sequel/spin-off.
704 Hauser Street (1994) - A black family live in the home once owned by Archie Bunker. Stars John Amos and Maura Tierney.
Simon (1995) - Harland Williams stars as a naive oddball who gets a job working for a TV network. He lives in a Harlem apartment with his brother Jason Bateman.
Muddling Through (1994) - This is the short-lived sitcom Jennifer Aniston was in that was killed off to allow her to star in Friends.
The library has another 30-40 shows like these - library titles that should be readily available but have just never been seen on streaming services. Many starring Jason Bateman or Jami Gertz.
---
I know what you cancelled last summer
It will surprise nobody to hear that Amazon Prime Video has cancelled the TV series adaptation of I Know What You Did Last Summer.
---
Scott Pilgrim is coming to TV
A new anime series based on Scott Pilgrim is in development with comic book writer/Scott Pilgrim creator Bryan Lee O'Malley co-writing the series.
The books had been adapted into an Edgar Wright film. I always liked the first half of that film, but it runs a little long when the film has to work through the process of the comic book's premise: Scott Pilgrim needs to face down in battle the boyfriends of the girl he's keen on. As a movie that gets tiresome after a while. But as a cartoon TV series it makes all the sense in the world.
TeeVee Snacks
---
Trailer Park
My Mom Your Dad debuts on HBO Max Jan 13.
Summer Heat debuts on Netflix Jan 21.
Does anyone else find it strange how under the radar the new Joel Coen film is on Apple TV+? He's one half of an iconic directing team and the silence surrounding The Tragedy of Macbeth on Apple TV+ is a bit strange. It starts streaming this Fri, Jan 14.
---
That's it for today. ABW will be back in your inbox tomorrow.