What are people watching on Netflix? Lucas Shaw and Yasufumi Saito at Bloomberg recently took a dive into available data, pushing past blanket statements offered by Netflix like: "26 million people watched this show in the first 28 days."
What does that mean and what are people actually watching? As per the report:
TV shows are a bigger deal on Netflix than movies. Watch a TV show on Netflix and you will spend more minutes on platform than if you watch a movie. That's because there are more minutes in a series than a film.
It isn't mentioned in the report, but the thinking behind the push for movies on Netflix is that while TV shows drive sign-ups and contribute heavily to the volume of watched minutes, it is the regular addition of movies that keeps subscribers subscribing. For example, this past weekend the Netflix original film The Adam Project starring Ryan Reynolds was released. The film had very little promotion outside of Netflix and reviews were middling. It wouldn't have really convinced many people to sign up to Netflix, but if you jumped on Netflix over the weekend and saw that the film was in the library, there's a strong likelihood that you pressed play.
A top 10 show on Netflix generally only stays in the top 10 for 2 weeks.
Netflix are investing more and more in foreign language TV shows. Of course, are these really foreign language when the default is for Netflix to play the dubbed version of these shows?
Something I talk about a lot is the technology gap between where we are at now and where we will be 10 years from now in how and what we are watching. I'll often think about this in terms of cinemas and XR (extended reality). My belief is that we are only a few years away from widespread adoption of augmented reality glasses that will allow us to do a number of things in the home in relation to our entertainment - one such thing will be the use of virtual cinema-sized screens in our homes used to watch TV on (already available in virtual reality headsets). Essentially, put the glasses on and you will be able to see a huge screen replacing that wall across from your couch. Why go to the cinema, when your home will have a comparable-sized screen?
Similarly, that technology gap exists right now for foreign language content.
The thinking for Netflix is that it wants to be seen as a global television network - creating a market position where it looks and feels different to the American-led entertainment giants that dominated culture in the 20th century. But also, Netflix know that we are very close to bridging the technology gap that requires subtitles on screens or audio dubs. We are very close to artificial intelligent dubs being created which sync mouth movements and even voice to the original actor, providing an experience of watching any performance in your own native tongue. It will look and feel as natural as it would have when watching it in its original language.
This leads me to the question: Why is it that Netflix audiences are happy watching a foreign TV series, but foreign movies don't play as well on platform? My theory is that Netflix movies tend to be more culturally distinctive than their more homogenous TV shows. Right now, 80% of Netflix's original movie output is English-language.
One final data point I am pulling from the article: Squid Game changed Netflix.
Look at the impact of Squid Game on the way users are watching Netflix shows. Netflix has had top ten lists in each country for some time now, but ever since Squid Game debuted, customers are more and more into watching content from the top 10 lists. Is it Netflix tweaking their prominence in the way it displays that content on platform? Or is it audiences actively seeking zeitgeist shows like Squid Game - opportunities for shared viewing experiences?
Either way, dominant zeitgeist shows are pretty important if you want to be the global TV network.
The Bloomberg report offers a lot more info - especially in the way Netflix is leaning heavily into international TV.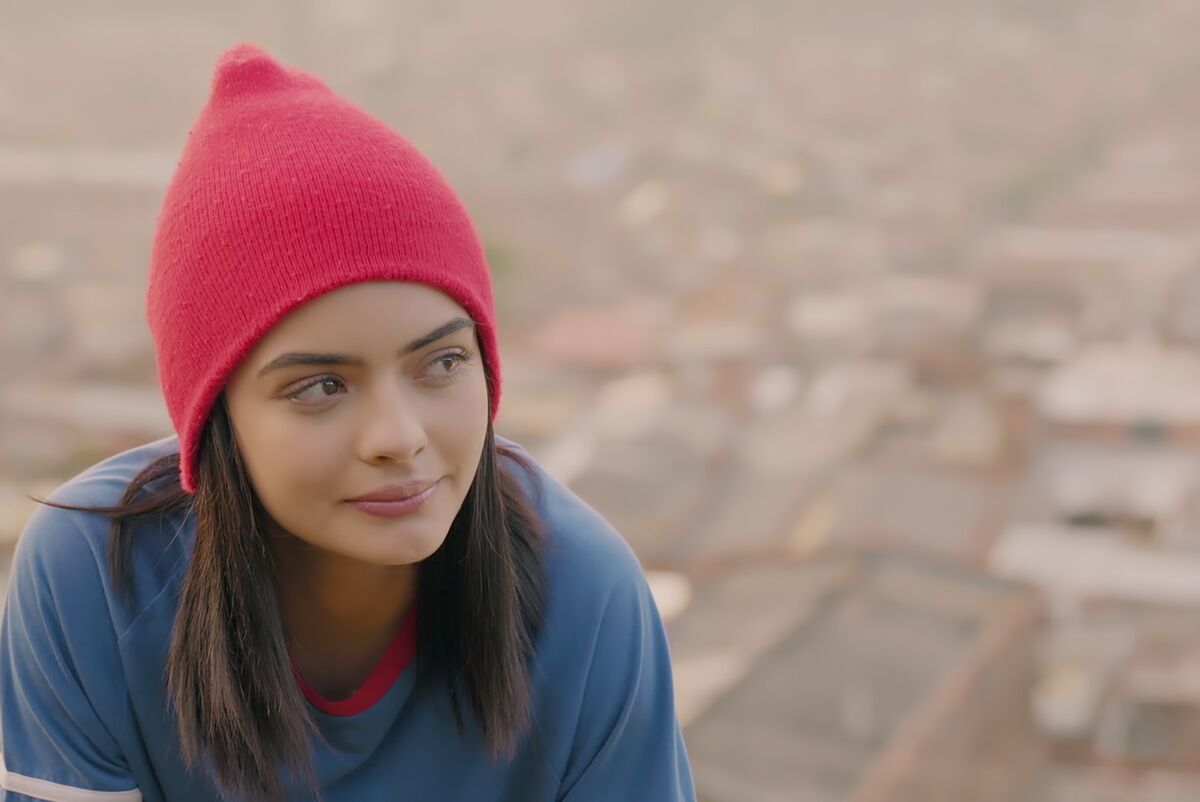 ---
What next for former RT staffers?
Many of us have taken jobs for money in the past. And sometimes those jobs are slightly questionable, regardless of how much one wants to justify it to themselves (yes, I am thinking about that one specific job listed on my resume).
I have long wondered about journalists working for Russian state sponsored news channel RT. It was a job that likely paid well and offered some junior journos/production staff a foot in the door to the industry, as well as providing a steady gig for those established professionals bounced from larger mainstream news orgs. But I have been thinking a lot about what is next for RT staff who are now unemployed following the recent closure of RT in America.
The New York Times has a good feature that answers this very question. What next for these staff:
One junior producer who is looking for a job decided to list T&R Productions, the company that ran the RT America office, on LinkedIn instead of the network's name.
---
It's official - Discovery+ will merge with HBO Max - what this tells us about the future of streaming
The Discovery / WarnerMedia merger was given the green light by regulators and given the thumbs up from Discovery shareholders. So, it is full-steam ahead for what will soon be known as Warner Bros Discovery. But there had been one key question lingering: What was the plan for their digital assets?
Each company has one large platform, Discovery has Discovery+, a go-to on-demand destination for linear cable-friendly docu-series and reality shows. Meanwhile WarnerMedia has HBO Max, a general entertainment platform that has a collection of movies, world-class TV shows, and every episode of Martin.
Most assumed, based largely on comments made by incoming CEO David Zaslav, that the company was likely to combine the two SVOD streaming services as one, but Zaslav's comments weren't definitive. They were very much of the "Sure, probably. But let's get in there and see what's what first and then decide" nature.
Incoming CFO Gunnar Wiedenfels left no such ambiguity on the table when he spoke at the Deutsche Bank 30th Annual Media, Internet & Telecom Conference. Quite clearly, he said they are being smooshed together:
"One of the most important items here is that we believe in a combined product as opposed to a bundle… We believe that the breadth and depth of this content offering is going to be a phenomenal consumer value proposition," Wiedenfels said. "The question is, in order to get to that point and do it in a way that's actually a great user experience for our subscribers, that's going to take some time. Again, that's nothing that's going to happen in weeks — hopefully not in years, but in several months — and we will start working on an interim solution in the meantime. So right out of the gate, we're working on getting the bundling approach ready, maybe a single sign-on, maybe ingesting content into the other product, etc., so that we can start to get some benefits early on. But the main thrust is going to be harmonizing the technology platform. Building one very, very strong combined direct-to-consumer product and platform, that's going to take a while."
Long quote short: Yes, they're merging their content. No, don't expect it tomorrow. But yes, expect it probably in a few months time.
What I am particularly interested in here is what this suggests about where streaming is headed more broadly. Already you hear a lot about subscriber fatigue. People feel they need to sign up to too many apps to get a decent content library. Warner Bros Discovery choosing to merge their apps and not run two platforms (one for scripted fare, and the other docu-series and feature docs) suggests that we are headed into a future where there are three or four big streaming platforms, along with some very specialised, niche platforms.
---
Another week, another David E Kelley show
If a week passes where I don't write up that David E Kelley (The Undoing, Big Little Lies, The Lincoln Lawyer, Big Sky, Big Shot, Nine Perfect Strangers, Mr Mercedes, etc, etc, etc) is working on a new show, I assume something is broken and I reset all of my RSS feeds. Thankfully, there will be no reset for another seven days thanks to the news that Kelley is working on a series called Eating Up the Oceans: How Do We Save Our Seas?
Wait - that doesn't sound anything like the other 2500 shows he currently has on the air or in some form of pre-production. What's the deal?
The series explores how climate change threatens the very existence of marine life and our own. It confronts the contentious issues that arise when what we eat clashes with the health of our oceans.
This will be the producer's first non-fiction series. It is clearly a passion project, with Kelley, himself, the owner of a fish farm.
---
"It's not great"
Is this comic book character Naomi watching her own TV show in a panel in the latest issue of Naomi?
TeeVee Snacks
Abbott Elementary has been renewed for a second season. Read: Deadline
New Amsterdam will end with a short 13-episode season 5. Read: Variety
Actor William Hurt died yesterday, aged 71. His final role will be AMC+'s upcoming animated drama Pantheon. Read: Deadline
Trailer Park
The highly anticipated Michael Mann series Tokyo Vice debuts on HBO Max April 28.
The Kardashians debuts April 14 on Hulu. It will be available on Star internationally. Curiously, the media release for Australia cites it as a Disney+ show and not Star. It makes me wonder just how committed Disney is to that Star branding. It might be a case of watch this space...
Kiernan Shipka and Diane Kruger star in the gender-flipped TV adaptation of Swimming With Sharks. It debuts April 15 on The Roku Channel.
Parallels is Disney+'s first original French series. It debuts March 23.
Elite returns April 8 for season 5 on Netflix.
Wendell & Wild is a new animated film on Netflix. It stars Keegan-Michael Key & Jordan Peele. The two are also listed as writers on the film, alongside director Henry Selick (Nightmare Before Christmas). It debuts in October.
---
That's it for today. More newsletter tomorrow.