It was a huge weekend for streaming, with Stranger Things and Obi-Wan Kenobi both debuting to what we are told by Netflix and Disney were huge numbers. They were, in fairness, massive titles and had massive budgets to go with. But I don't think anyone expected them to sit #2 and #3 on the top 10 in terms of what was streamed (in the US) last week.
So, what was #1? Top Gun.
No, not the new movie. That is exclusive to cinemas. But the original 1986 film. At least, as per metrics reported by firm ReelGood.
"Top Gun" (Paramount+, Prime Video)
"Obi-Wan Kenobi" (Disney+)
"Stranger Things" (Netflix)
"The Lost City" (Paramount+)
"The Lincoln Lawyer" (Netflix)
"Better Call Saul" (Netflix, AMC+)
"Sonic the Hedgehog 2" (Paramount+)
"Fantastic Beasts: The Secrets of Dumbledore" (HBO Max)
"Night Sky" (Prime Video)
"Chip 'n Dale: Rescue Rangers" (Disney+)
It makes a lot of sense. The new film has been a cultural phenomenon and, being so long in the tooth, there were no doubt a lot of folks interested in reminding themselves what happened in the film and/or seeing it for the first time. Plus at 2 hours it is less of a time commitment than either of the other big two shows.
---
Buddy cop comedy I'd like to see
They're a mismatched pairing. He's a scrappy teddy bear from the wrong side of the tracks. She's a hoity toity rich girl who lives in a castle. But together they make quite the team...
This is a video produced for the Queen's Jubilee celebrations and it is incredibly charming.
---
Cumming finds Buddy
There's an update to the recent story that actor Alan Cumming put up a reward of $20k to find his chimp co-star from the movie Buddy.
Simian actor Tonka was reportedly dead, as per owner Tania Haddix. But, plot twist: she faked his death. He was living at her place this whole time:
[Tonka was] secretly hidden away for the past year in Haddix's Clever, Missouri home where he had a 60-inch TV, an interactive iPad-like touch device, and had celebrated St. Patrick's Day among a few of Haddix's close friends.
Sounds like he is living my best life, but that is no environment for a chimp to live in. PETA are once again involved and will get Tonka the care he needs.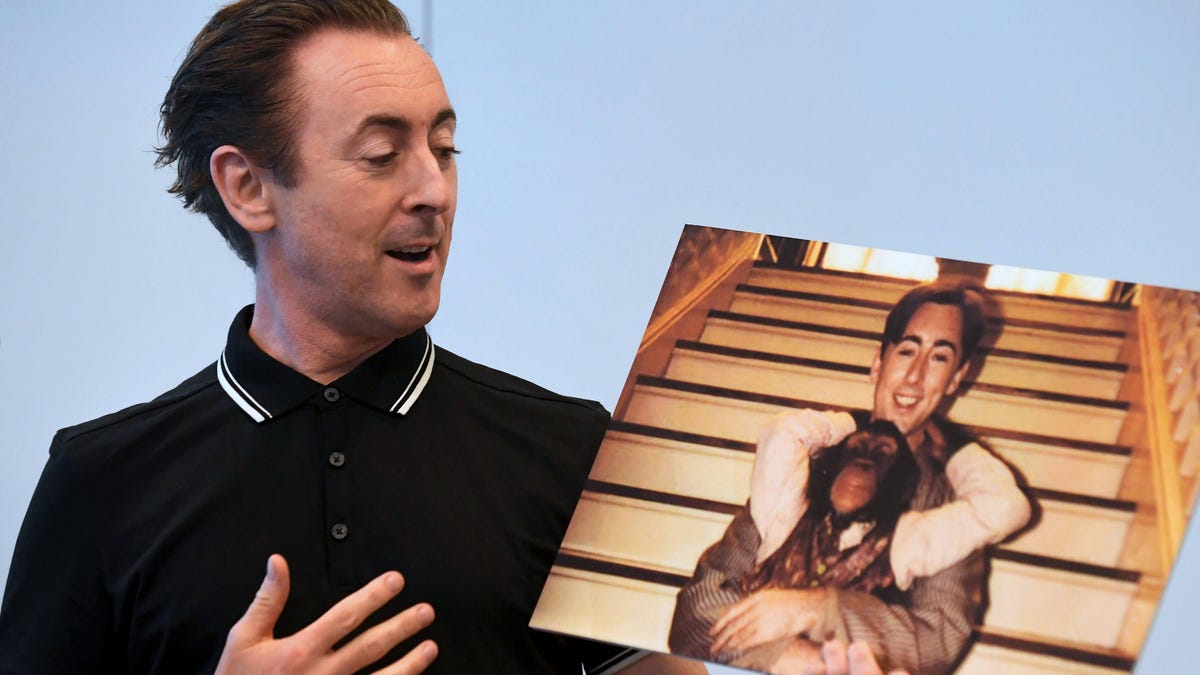 ---
Disney theme park proposal ruined
If you subscribe to a newsletter like Always Be Watching, I don't need to spell out to you how important pop culture can be in many of our lives. I absolutely understand why this marriage proposal happened at Disneyland Paris in front of Cindarella's castle. (The cool kids do it atop 30 Rock, but y'all do you).
What this guy proposing to his gal didn't expect was for a Disney theme park employee to come and ruin the moment entirely. Disney has apologised to the couple for their staffer, who is quite clearly a dick.
Money Heist: Korea - Joint Economic Area debuts June 24 on Netflix.
Maya Rudolph comedy Loot debuts June 24 on Apple TV+.
Love & Gelato (two of my favourite things after cynicism & ice-cream) debuts on Netflix June 22
Drifting Home debuts Sept on Netflix.
---
That's it for today. Hopefully this week will treat you well.