J. Michael Straczynski is returning to his TV show Babylon 5 to reboot the series from the ground up. The value of that? I don't know. Why he would want to do that creatively? Also a mystery. But it is a thing that is in development for The CW.
The original series ran for 110 episodes, and seven TV movies. There was also a spin-off series titled Crusade. Back in the day, the show was hugely popular with the nerd crowd and was considered (by them) to be one of the greatest sci-fi series of all time. Today they may be feeling a little sore and tender from all the fist pumps they're doing.
---
William Shatner is heading into space
The former Star Trek captain will officially be the oldest (Earth) man to go into space next month. The 15 minute flight (that's half the length of an episode of Sh*t My Dad Says, but feels 1/18th as long as an episode of that show) on Jeff Bezos' Blue Origin New Shepard rocket will be filmed for a documentary that Shatner is shopping around.
---
NBCUniversal in a fight with YouTube
In the latest chapter in the good ol' American tradition of cable companies getting into a fight with channel operators and taking it public, there's a digital twist with NBCUniversal getting public with YouTube over their negotiations.
YouTube TV is one of the biggest OTT MPVDs (that's industry talk for Over The Top Multichannel Video Programming Distributors - or in other words, streaming linear cable TV). Currently it carries 14 NBCU channels including a number of regional sport channels, NBC and cable networks like USA, MSNBC, and E!
NBC have taken the spat to viewers to get them on board. Right now there are banners on all the NBC channels advising them that YouTube want to get rid of them. (Read: The Verge). It has also launched a website: https://youneedchannels.com/
Meanwhile YouTube are putting a positive spin on the issue and are promoting the fact that no NBCU channels means subscribers get a price reduction from $64.99 to $54.99 per month.
What are they actually fighting about? NBCU is asking for higher rates for its channels. Google doesn't want to pay those rates. Also, NBCU wants YouTube TV to bundle NBC's Peacock video streaming service.
A deal needs to be struck by Sept 30, which is when the current deal expires.
---
NBCUniversal shopping Peacock in Australia
Right now NBC Universal is reportedly looking for a way to bring streaming service Peacock to the Australian market. Right now Peacock originals are tied up with local Aussie streamer Stan. But that deal expires within a year.
Right now NBCU are considering its options. It could go direct to consumer with its own platform, as it has in the US. In European territories it has partnered with ViacomCBS where it launched a combined service SkyShowtime (taking the best of Peacock and Paramount+/Showtime). But what of Australia?
Reportedly Seven West Media, Foxtel and Nine Entertainment Co are looking at establishing some form of partnership to prevent yet another scalable competitor entering the small, but already heaving market. The problem for local media companies is that Australia is such a small market, any competitor who gains traction will squeeze out the local services in both subscriber numbers and from being starved of even more content. Already Stan has lost the Showtime deal in this past year - losing NBC content (including the Peacock originals) is cutting off one of the last remaining big-time US content providers.
Foxtel has a similar crisis looming with its HBO deal as it deals with a content supplier that has its own international ambitions. That deal expires in approx 2 years.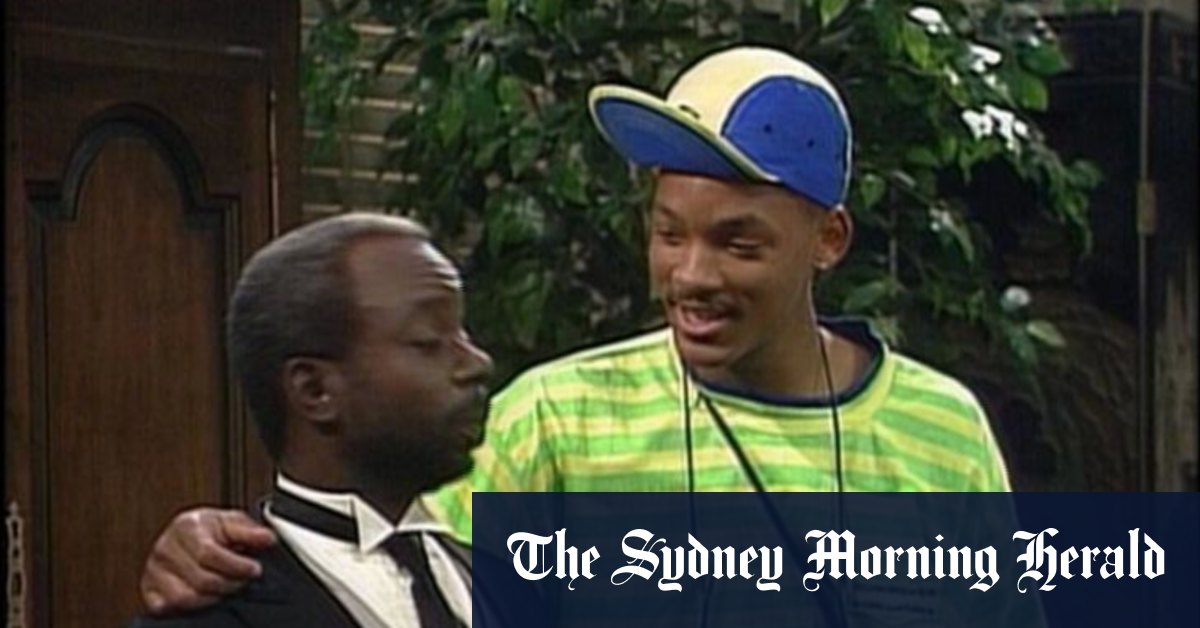 ---
Love at first sight
Here's your first look at the upcoming HBO Last Of Us adaptation of the blockbuster video game:
Now that we have that unsatisfying first look out of the way, let's get a second look. Frankly, who has time for cheap PR like this? Just give us a trailer or don't bother.
"ZOMG! The back of their heads look just like the back of their heads in the game...!"
---
TeeVee Snacks
Steve Coogan will star in The Reckoning - a BBC drama about Jimmy Savile and how his offences went unchecked for so long. Read: C21
Louis Theroux has a new 3-part series. Louis Theroux: Forbidden America explores the impact of the internet and social media on some of the most controversial corners of American entertainment Read: Cultbox
A new report places Apple TV+'s North American subscriber numbers at under 20 million. Read: CNBC
Starting Oct 12, Veep stars Matt Walsh and Timothy Simons will host Second in Command: A Veep Rewatch Podcast. A video version of the podcast will also be available on YouTube.
Prince Charles has signed a deal with Amazon to launch a climate change action TV channel Re:TV. Read: The Streamable
Freeridge is a new spin-off from the soon-to-end Netflix series On My Block. Read: Deadline
The Android TV phone app is being replaced by the Google TV phone app. Read: The Verge
Netflix famously have denied an interest in live sports. This makes sense - it is pitching itself as a global service and sports are based more in regional interests. But could that change with Formula 1? Read: Awful Announcing
---
Trailer Park
The King's Affection debuts on Netflix Oct 11.
The Time It Takes debuts Oct 29 on Netflix.
Good Timing with Jo Firestone (from Joe Pera Talks With You) debuts on Peacock Oct 15.
Season 3 of Undercover debuts on Netflix soon.
Convergence: Courage in a Crisis debuts on Netflix Oct 12.
The final season of Family Business debuts on Netflix Oct 8.
Welcome To Earth debuts on Disney+ this December.
---
What's next? Tomorrow.