Netflix stock value increased when plans for Netflix to produce video games became public. The company has hired Mike Verdu, a former Electronic Arts and Facebook exec to oversee games. The games will exist on the Netflix platform, sitting alongside the latest episodes of Emily in Paris and Too Hot To Handle.
The plan is for Netflix to offer games by the end of next year. Already code exists within the Netflix apps to facilitate this. By adding games, Netflix can comfortably raise the price of the service ("Hey everyone - look at the bargain you get with Netflix: TV shows, movies, AND games!"), and show Wall Street that there is growth potential for the company.
But, as a Netflix user, a viewer... I don't really want this.
The joy of Netflix is leaning back and pressing play on something I want to watch. I don't want to have to also decide whether I want to watch something or play it. Now, I also look at this news from the perspective of someone who primarily thinks of Netflix as a connected TV experience enjoyed from the comfort of my lounge.
The move to games is aimed at people using the Netflix app on their mobile phones/tablets. In 2022 on my commute into work every day (if that happens...), I know that I will likely look across the train and see people playing games on Netflix instead of games they're playing in apps downloaded from the Apple and Google app stores. At least the games on Netflix will probably bring an end to microtransactions.
Is this also why Nintendo don't want Netflix apps on the Nintendo Switch gaming unit? Netflix backdooring its way onto Switch devices, bypassing Nintendo's own game store.
As a Netflix viewer who derives value from the service through watching via an Apple TV in a home environment, I'm going to be pretty annoyed if I find I am paying a higher price for gaming add-ons that aren't bringing value to my Netflix experience. It'll be interesting to see whether Netflix price this appropriately.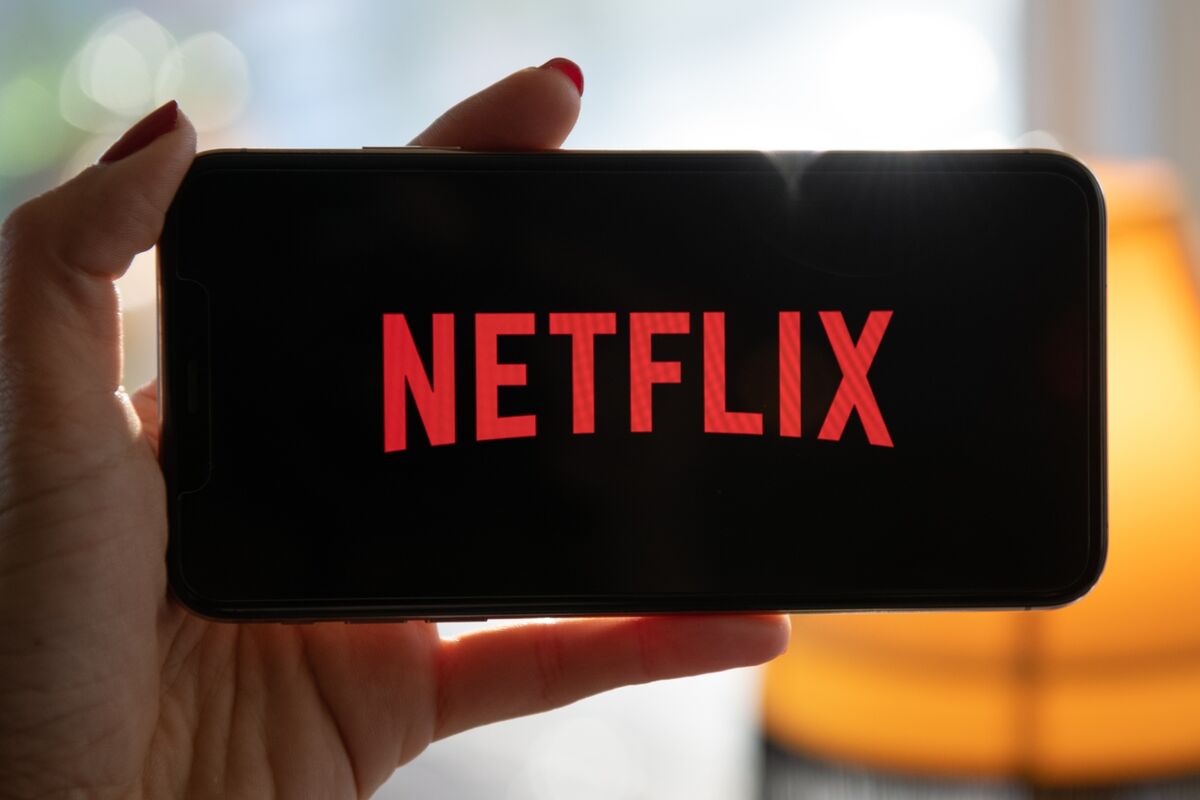 ---
The future of cable news channels
This news story in itself isn't that interesting, but what it represents is worth paying attention to.
MSNBC broadcasts a linear channel, as it has for the past 25 years. But there has also been a sister channel launched recently on the NBC-owned Peacock streaming service called The Choice. That channel runs a limited amount of new opinion shows on loop and has been used as a training ground for emerging MSNBC talent in the past year. It is being rebranded as The Choice By MSNBC and we're now seeing shows flowing to The Choice from MSNBC.
Morning Mika, a news and commentary program hosted by Morning Joe co-host Mika Brzezinski, will debut on the channel. Other new shows include Fireside History With Michael Beschloss, a show hosted by Deadline: White House host Nicolle Wallace, and roundtable opinion show The Washington Post's First Look With Jonathan Capehart.
Why is this interesting?
TV is shifting from linear delivery. Broadly, it makes sense that TV shows are best watched on-demand. But not all TV works on-demand - particularly news and sports. So, old-school big brand news services are now at a crossroads - they have a form and function that only works as part of a cable TV-style package. And if viewers are moving away from those packages, where does that leave the news channels?
CNN is launching a subscription digital news product. WarnerMedia is betting that there's an audience of people who will watch bespoke shows made for CNN+, along with online articles, and other content. Basically, it's CNN's version of what FOx News are doing with Fox Nation.
The Choice By MSNBC is the approach MSNBC is taking - quietly migrating to a digital platform where it can maintain linear streams of it's opinion-news shows, but also have on demand programs. It's is then positioned as an integral part of Peacock - a subscription video service that NBC is going to do all it can to make work. And that all makes sense - it isn't asking viewers to actively subscribe to a service explicitly for MSNBC, but it is also delivering the product that viewers like in a familiar format.
---
Australia's SBS loads up the Sex Tape
Get ready to start blushing at intimacy. Broadcasters SBS and Discovery in Benelux have picked up the broadcast rights to various international formats of the reality show Sex Tape. Not familiar with the premise?
Sex Tape sees couples try to fix their relationships by filming their love lives for a week. They then meet the other couples and, under the guidance of a sex therapist, reveal their uncensored tapes to each other.
The version picked up by SBS is the German adaptation. At least this is more high brow than Sex Box, a reality show from a few years back with the exact same idea of couples talking to therapists. The only difference was that the couples spoke to the therapist straight after having sex in a giant box on stage.
How good is television?
---
Anthony Bourdain said that?
An upcoming doco about Anthony Bourdain, Roadrunner, has become the subject of controversy with the revelation that the doco has recreated Anthony Bourdain's voice using AI, having him say lines that he never said aloud in real life.
The AI replication of Bourdain has him reading three lines from an email he wrote. Ten hours of the celebrity foodie host were fed into the machine to accurately create his voice.
Documentarian Morgan Neville:
"If you watch the film, other than that line you mentioned, you probably don't know what the other lines are that were spoken by the A.I., and you're not going to know," Neville added. "We can have a documentary-ethics panel about it later."
But film critics, having now learned of this deception, want to have a documentary-ethics conversation about it now. Apparently they feel deceived by the documentary because it misrepresented a truth.
It's strange that these film critics are all new to documentaries... no documentary is ever a representation of a truth, only a perceived truth. Anytime you are watching a documentary, you are watching falsehood. Why is this any different? At least this is Bourdain saying aloud thoughts he had expressed in written form.
---
TeeVee Snacks
Recently cancelled TV series Rebel may get a second season by way of Amazon-owned streaming service IMDbTV if it performs well on the streamer. A note to Aussie ABW readers, this US-ABC series streams locally on Disney+ via Star. Read: Deadline
iCarly has been picked up for a second season. Read: thefutoncritic
---
Trailer Park
Y: The Last Man debuts on FX on Hulu September 13.
The big movie release of 2021: Harry & Meghan: Escaping The Palace debuts on Lifetime September 6.
BMF debuts on Starz Sept 26.
Madonna's tour movie Madame X debuts on Paramount+ on Oct 8.
Through Our Eyes debuts on HBO Max July 22.
Modern Love returns for a second season on Amazon Prime Video August 13.
---
What's next? Tomorrow.