The first season of Ted Lasso had a zeitgeist-y break-out thanks to launching at the start of the 2020 pandemic. Season two was delivered on time (in fact, just 11 months later) with a bonus two episodes. This didn't feel like the sort of show that would be met with production delays. So, why is it that we are about 14 months from the launch of that second season with no word on when we will see the third (and likely final) season of the show?
Co-creators Jason Sudeikis, Brendan Hunt and Joe Kelly opened a writers room last September and despite the cast arriving to start filming in January and rewrites impacting the start date, pushing it back two months, production did start back in March.
For 12 episodes of a comedy, production really should have wrapped by now. But it continues on. What's up?
Matt Belloni at Puck had some insight, reporting that there were further production shutdowns as scripts continued to be retooled, an impromptu decision to film an episode in Amsterdam added to production length, and the season ends with some episodes that upped the production stakes. There's also extensive post-production work in terms of filling stadiums with football fans.
Apparently one major change with the production is executive producer Bill Lawrence (he's the guy that made Spin City worse by taking over, had some success with Scrubs, produced the kinda terrible Cougar Town, and stunk up screens with a long litany of shitty failed TV shows in the years since) has stepped back from the production. While he wasn't that involved creatively on the show, Belloni refers to him as an experienced adult in the room. Apparently those guys are needed.
Ultimately, I say the delays are good news. Only because it is one of those shows that I started, but never finished more than a handful of episodes of. I've been meaning to get back to it and this may just be what I need.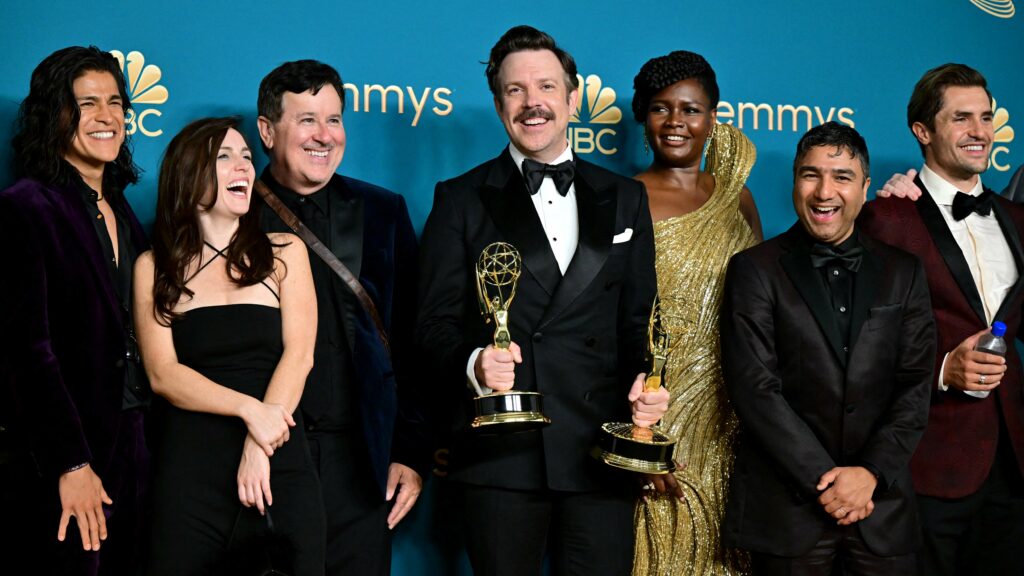 Floor is Lava season 3 debuts Sept 30 on Netflix.
DAHMER - Monster: The Jeffrey Dahmer Story debuts on Netflix Sept 21.
My Name is Vendetta debuts on Netflix Nov 30.
---
That's it for today. Tomorrow's newsletter should hopefully be on time.