Like many of you, I too have wondered what it is like to be slapped by Will Smith across the face. Thanks to the power of VR, we now can get a sense of it.
A YouTube channel, MVR, has released this 360 degree video from Chris Rock's perspective that uses the original audio from the Oscars. It's the closest you'll ever get to the sensation of getting slapped Big Willie Style.
But maybe you don't want to get slapped by Will Smith. Perhaps you still harbour ill-will towards Chris Rock for Lethal Weapon 4. You can also come at Chris Rock and slap him across his kisser too.
Hours of fun.
---
The Simpsons embraces ASL
In a first for The Simpsons, the animated show is showing ASL (American Sign Language) on its show. It is part of a storyline where Lisa Simpson helps the son of the late, great Bleeding Gums Murphy get a cochlear implant. Not only is the voice actor on the show a deaf actor, but the show has committed to depicting ASL on screen - that's actually a pretty big deal as the show has a significant challenge to overcome: all the characters on The Simpsons have just four fingers.
---
Tokyo Vice travels internationally
A few months ago there was a head-scratcher. Australian broadcaster SBS announced it would air new HBO Max drama Tokyo Vice later in the year. Why the delay? It is now evident that what SBS has isn't the first window rights to the show. Instead, the show will debut in Australia on Paramount+ at a date yet to be announced (but perhaps expect it within the next few weeks).
The sale to P+ is part of newly-announced global sales for the Michael Mann-directed show: Endeavor Content has inked deals with Crave (Canada), Canal Plus (France), Paramount Plus (Australia) and OSN Plus (West Asia and Northern Africa).
---
Speaking of Japan...
Are you aware of Old Enough? It is a reality show from Japan in which toddlers are sent out into the world alone to do things. The series has been running for about 30 years with a handful of annual specials each year. Apparently when these specials air, they are so popular 1/5 of the population of Japan tunes in to watch.
A number of episodes are now streaming globally on Netflix, cut down into 10-minute installments. The specials usually run for about 3 hours in Japan.
Part of the appeal, from what I can tell, is the show's ability to instil confidence into the children. They're all aged between two and six years old, and they're almost always scared to death when they first set out. Rightly so, because walking a mile to a shop alone can be a terrifying prospect for a toddler. However, the big heartwarming punch that usually comes at the end is a newfound pride in their abilities. The kids had an adventure, and they weren't helped, and they did it.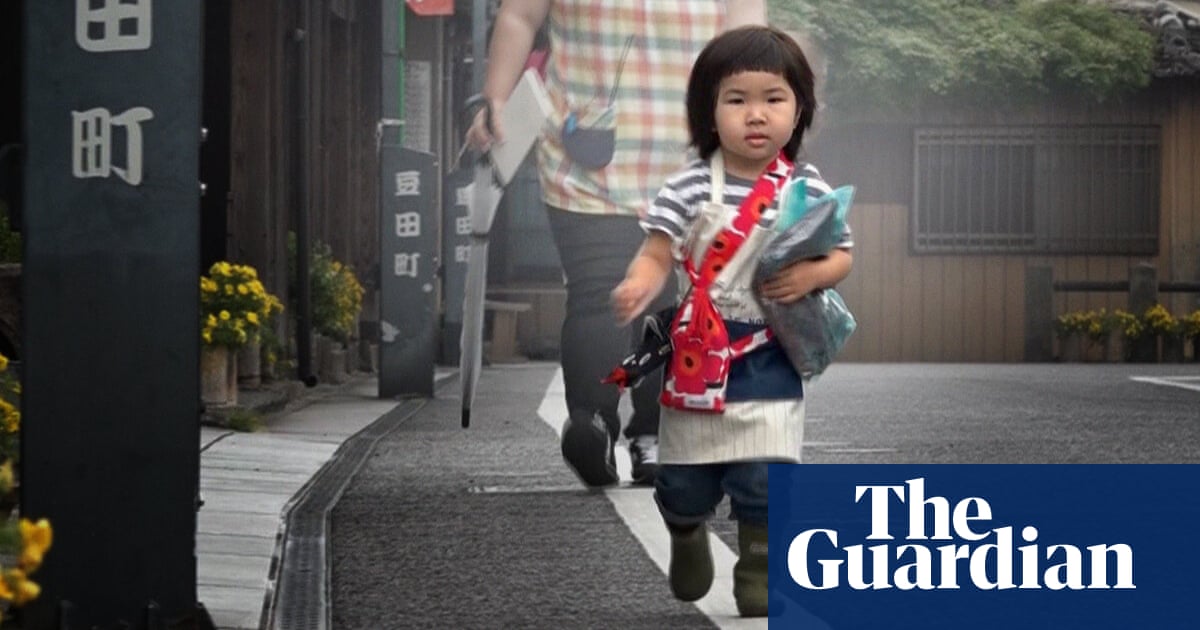 ---
The Smiths, Mr & Mrs
Just over a year ago Amazon Prime Video announced a new series based on the Brad Pitt/Angelina Jolie film Mr & Mrs Smith. A show based on that film isn't exciting (due largely to the fact it wasn't especially good), but what was interesting is that the series would star Donald Glover and Phoebe Waller-Bridge as the titular Mr & Mrs.
What was exciting about the pairing is that it was two of TV's hottest auteurs, each writing and starring in a series that captured the zeitgeist in a really big, impactful way (Glover with Atlanta, PWB with Fleabag).
But then Phoebe Waller-Bridge dropped out.
Today we have a replacement announced: Maya Erskine. One half of the duo from Pen15. Erskine is talented, there's no doubt about that. But her casting just isn't on the level of Waller-Bridge. Frankly, the replacement was always set to be a bit disappointing in comparison to that original plan.
TeeVee Snacks
Trailer Park
Russian Doll returns for season 2 on Netflix April 20. There are 7 episodes for the season.
365 Days: This Day is a sequel to the surprise pervy hit 365 Days. It debuts on Netflix April 27. But, more specifically, on your TV on whatever lonely night follows April 27.
---
That's it for now. Back later today with the bonus Always Be Streaming weekly guide.